Alabama has a Tea Garden? By golly, it does. Tucked away in Monte Sano State Park, the Tea Garden was built by and cared for by volunteers. Robert Black brought it to life in 1988 and it was renovated in 2017.
Located in Huntsville, Alabama Monte Sano means "Mountain of Health" and this serene little Tea Garden fits right in.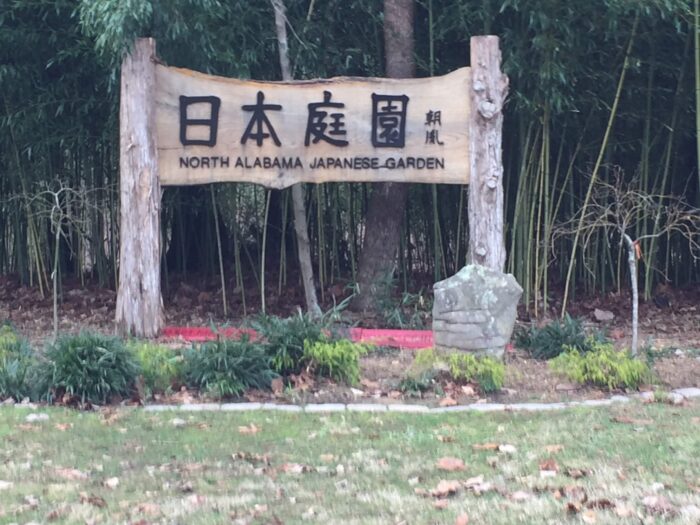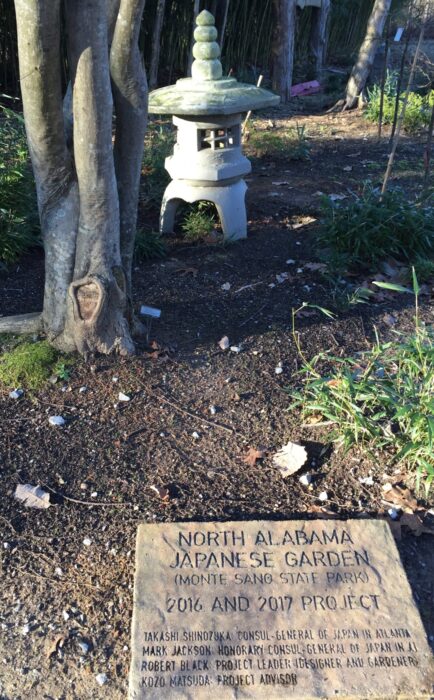 Follow the path around and cross over the red bridge into a hidden wonder: The Japanese Tea Garden.
I brought a picnic lunch along with some Harney & Sons Jasmine green tea (click here for my review of this lovely tea) on the trail and my Japanese tea set. Why not have tea in the great outdoors?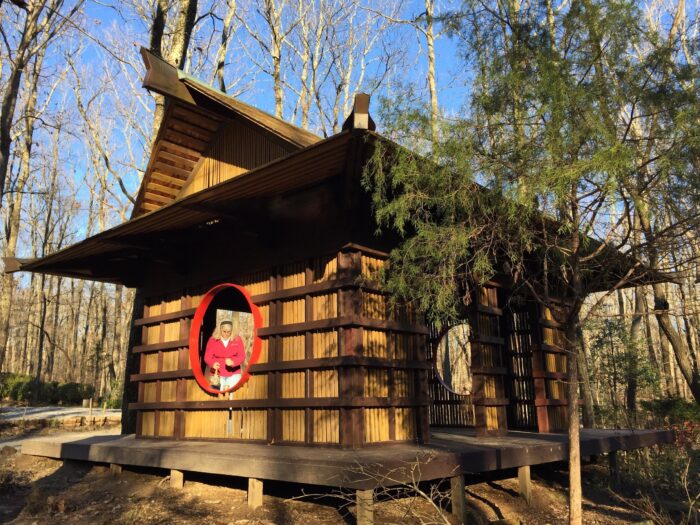 The teapot is decorated with a bamboo garden design and has a rattan handle for easy pouring. The set has matching handle-less cups called Yunomi. Typically they are straight edged, informal cups for every day use.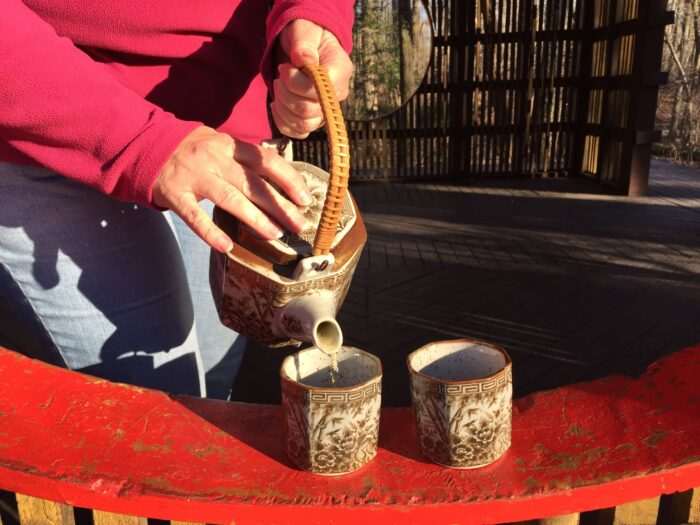 I enjoyed the warmth of the tea and the sun.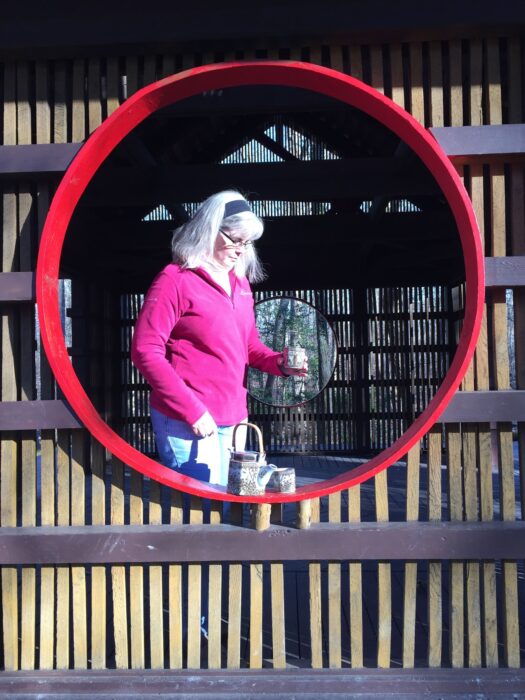 What a treat to have tea outdoors on a winter's day hike in a Japanese Tea House in North Alabama!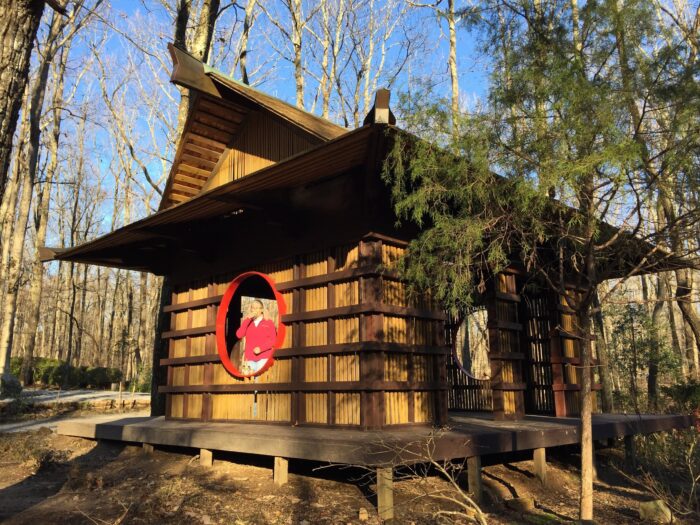 We had a simple lunch on a nearby bench and enjoyed our view of the Japanese Garden and Tea House. I made the tea at home and brought it in my thermos so it was nice and hot on a cold winter's day. Not your everyday afternoon tea but quite exceptional!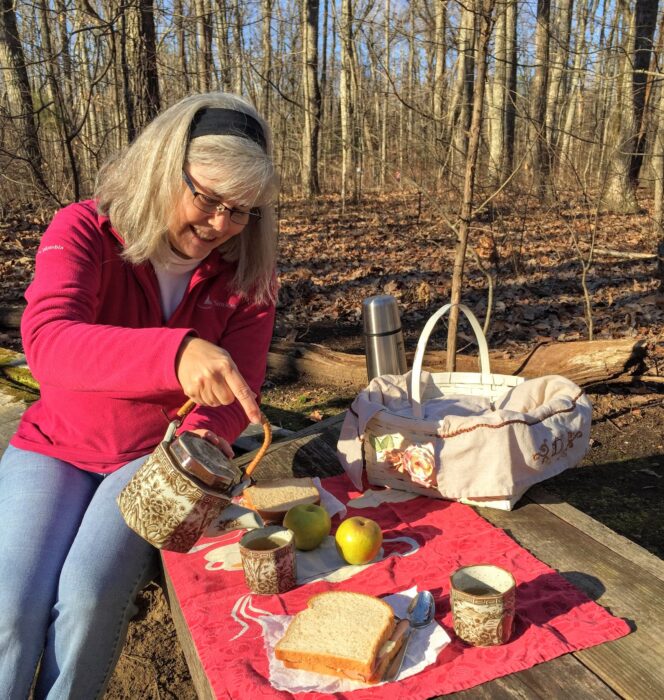 Where will you get out and go with your tea?