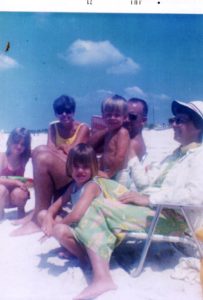 My Mom loves the beach. It must be an inherited trait because so do her children, grandchildren and great-grandchildren. For the most part we're a family of water lovers. We're also very lucky because we have some of the best beaches in the world at the Florida Panhandle within a six hour drive. Soft white sand, coastal breezes, and beautiful sunsets. If you've been, you know. If you haven't visited there yet, you must add it to your bucket list. 😁
Since Mom's in her 90s, it's a little difficult for her to travel so we decided to have a beach themed tea party and bring the beach to her. Can you say "overboard"!?!
The first thing was pulling the decorations together. Coolers, beach balls, fish nets, and sand buckets fit the bill. We substituted beach towels for table cloths. The flamingo was a nice touch! Most things were right in our homes. (I told you we are beach people.)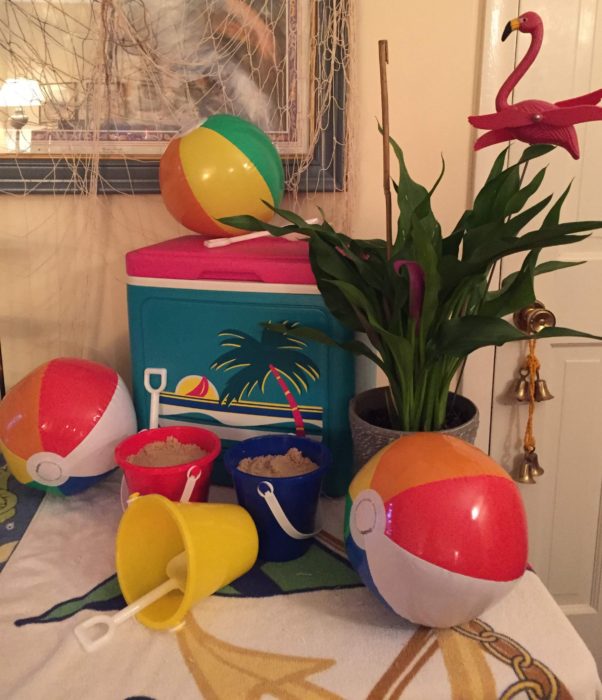 It just so happens that I have a flamingo teapot and a lighthouse teapot with matching mugs. Those were put into service for the day.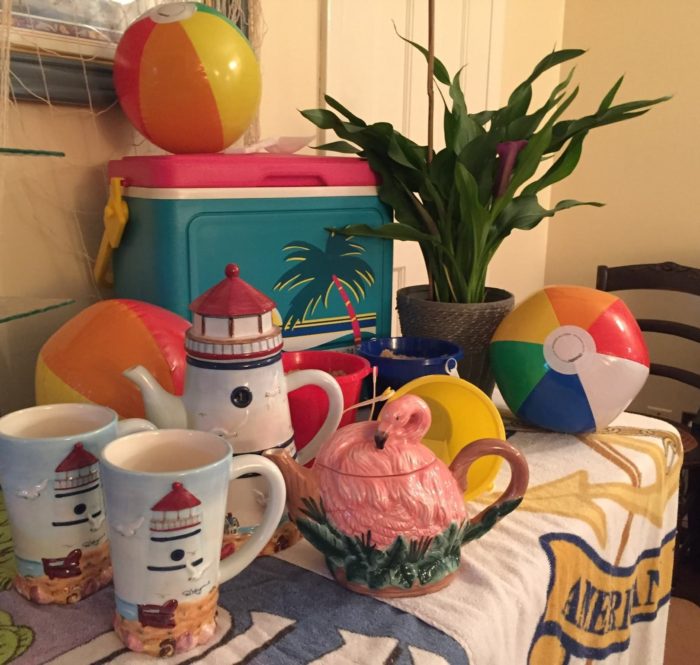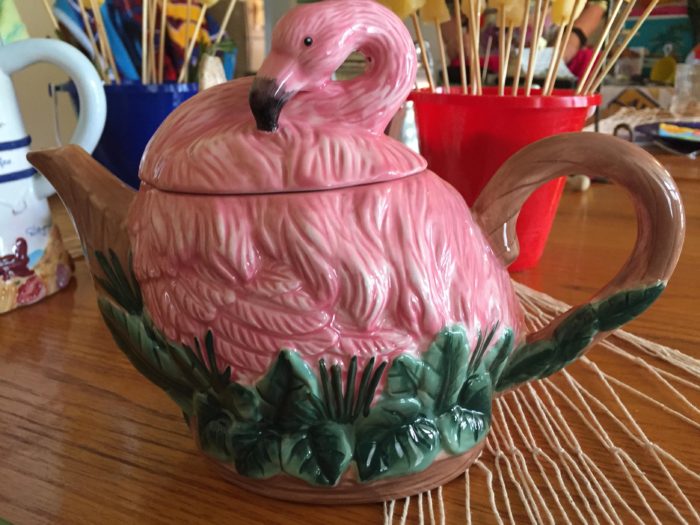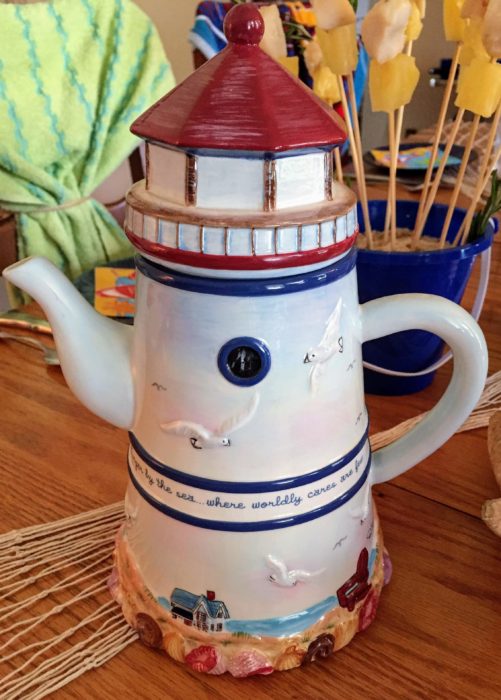 We used small, blue glass plates and fun, beachy napkins for the place setting.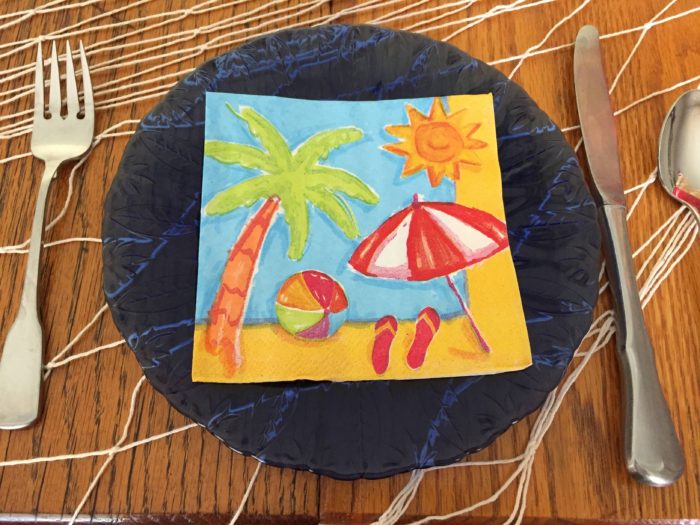 The Tea
Tropical Earl Grey – Steeped Tea
Orange Biscotti – Tea Embassy
Unicorn Kisses – Steeped Tea
The Tropical Earl Grey was nice twist on the traditional Earl Grey with just a hint of mango. The vanilla/orange combination in the Orange Biscotti tea smells just like orange dreamsicle and I always inhale deeply when I first open up the bag. Such a pleasant aroma!
The little ones were tickled (and so was I) with our new herbal tea called "Unicorn Kisses." It brews up pink but when you add a few drops of lemon juice it turns purple! It's magic!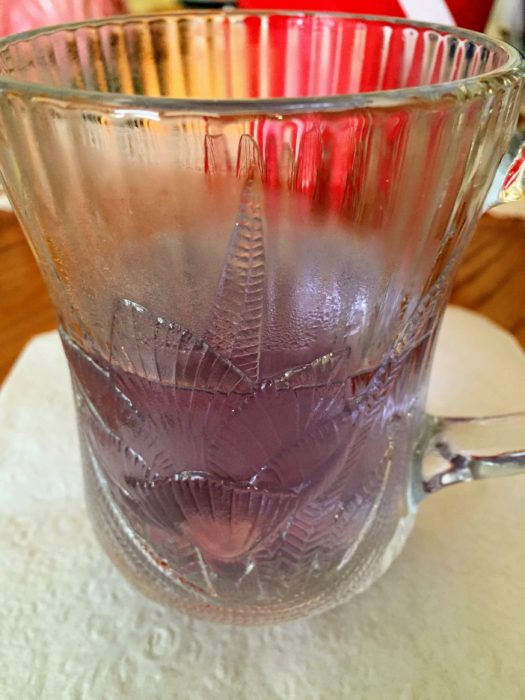 Savories
seafood salad sandwiches
shrimp and scallops with pineapple on skewers
stuffed sugar peas
Scones
Lemon Basil scones served with butter and Guava Jam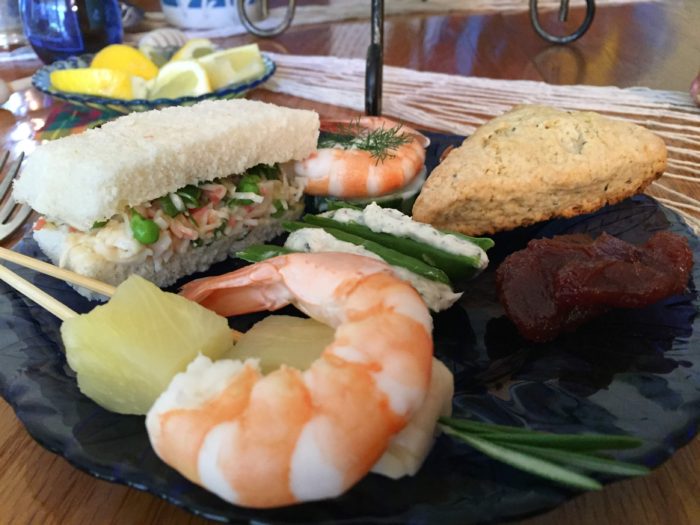 The scallops and shrimp on skewers in sand buckets were the stars of our table scape.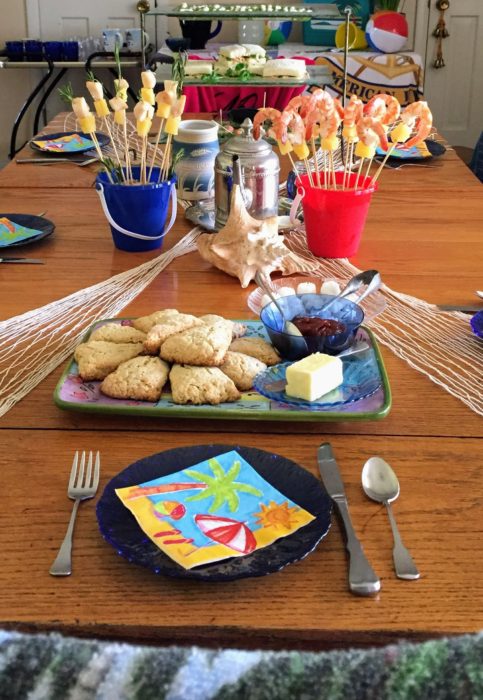 Our whimsical Beachy desserts were served on the elegant Noritake Sweet Leilani 3 tiered cake server. I mean, why not? I believe one should use their good china. Get it out of the cabinet. Use it and enjoy it!
Dessert
Pastel Buttermints
Mini Seashell Cakes
Key Lime Tarts
We had fun decorating the Mini Seashell Cakes. I bought a Nordic Ware cakelet pan from Williams Sonoma just to get the job done. Very kid-friendly. And yummy with the tea.
Our teas are a family tradition by now. Our themes provide an outlet for creativity and collaboration. And, it's a good reason to gather everyone close to enjoy time together and make memories. It's an expression of love for our favorite people with some of our favorite things – tea and the beach!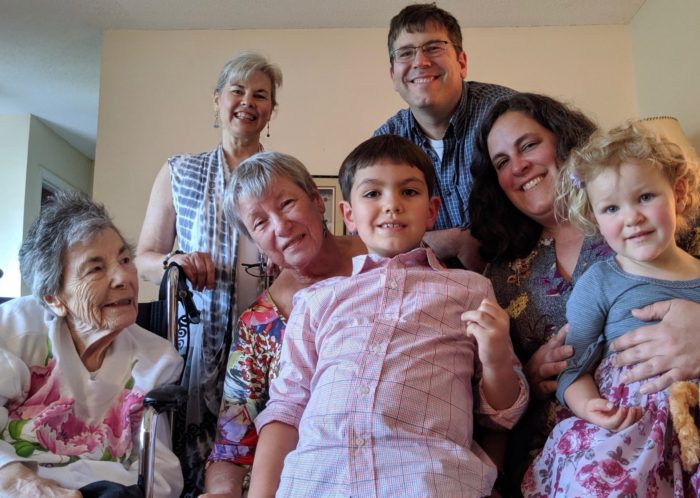 What are some of your favorite traditions with friends and family?