Wedding season is heading our way which means wedding showers are too.  An afternoon tea with friends is the perfect way to shower your bride-to-be with best wishes and happiness.
Party Theme
Once you have a theme everything starts to fall into place.  Our party theme was "A Day in the Park" since the wedding was in a beautiful park.  We decorated the entrance with picnic baskets, blankets, hats, and a croquet set.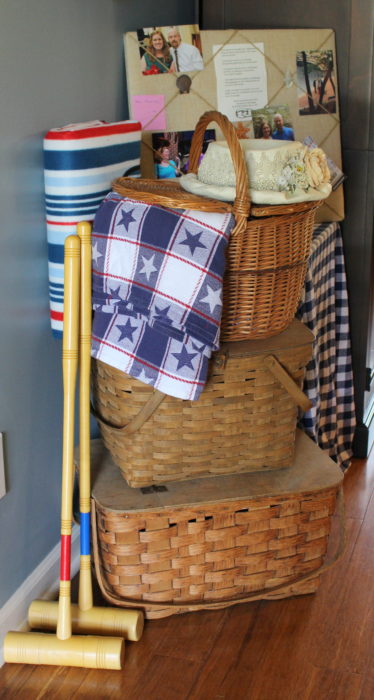 The tables were set with a collection of heirloom teacups.  In keeping with the theme, tablecloths and napkins with flowers and butterflies were used.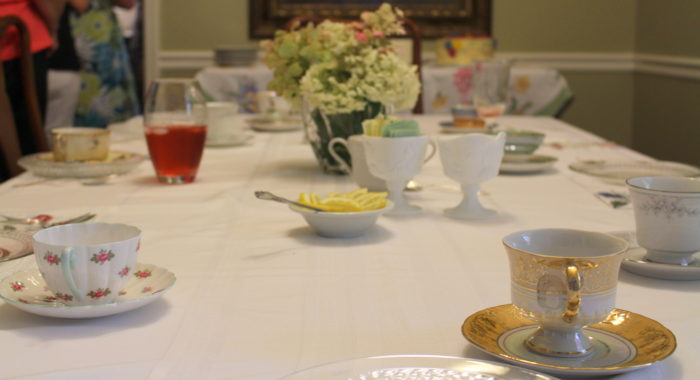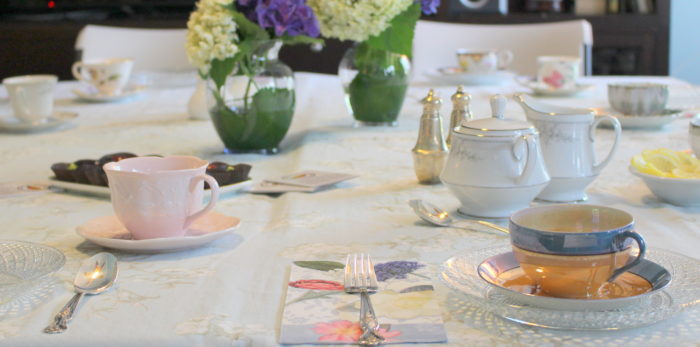 Hydrangeas are a go-to centerpiece.  Just a few stalks are enough to make a beautiful natural bouquet.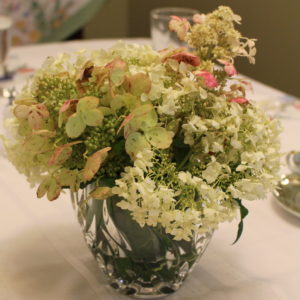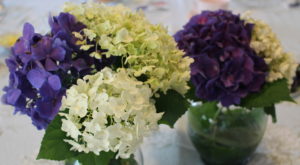 Menu
We had Egg Salad Croissants, Cucumber Basil sandwiches, chicken salad in phyllo cups and in endive lettuce, as well as blueberry-watermelon skewers.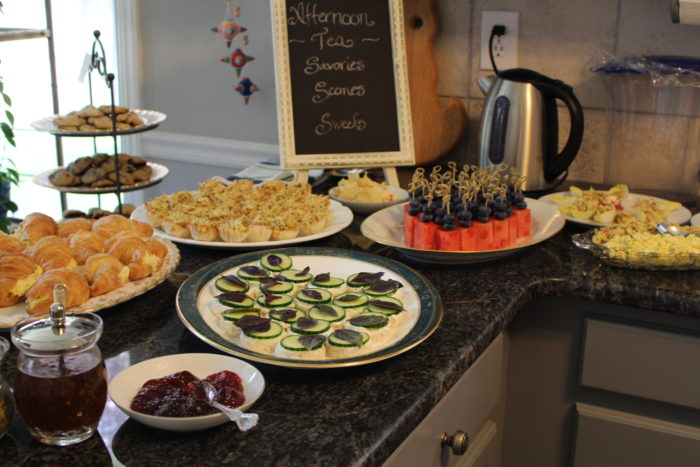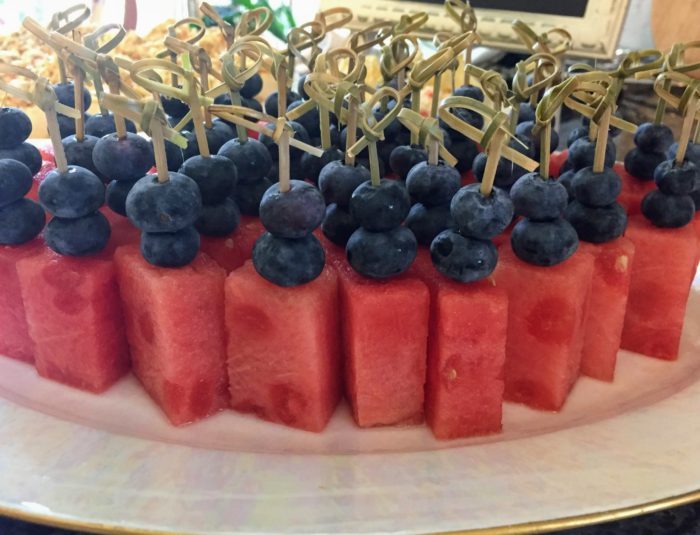 We had two kinds of scones: pecan peach and blueberry.  They were served with raspberry preserves, lemon curd, and clotted cream.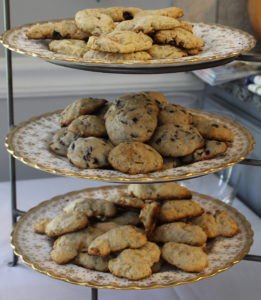 Teas: 
Royal Wedding Tea – originally made for William and Kate's wedding. 
Blueberry Black Tea – paired well with the scones
China White – so light and delicate
Can you go overboard on cakes?  If one cake is good then three cakes must be great!  Right?  We might have tested the limits here with three delicious, heavenly, made-from-scratch cakes from Pizzelle's Confections.  But, just look at these!  Can you blame us?  From front to back we have a very rich chocolate cake with a raspberry filling, a white coconut cake, and a light lemon cake with an orange curd filling.
I don't mind if I do!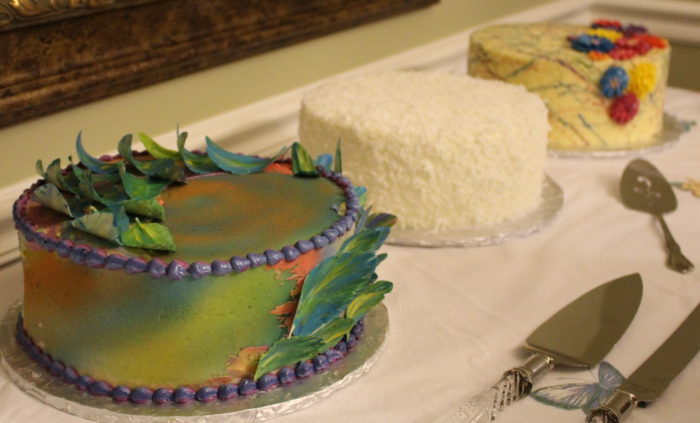 I mean seriously.  Look at these chocolate leaves!  They look like peacock feathers.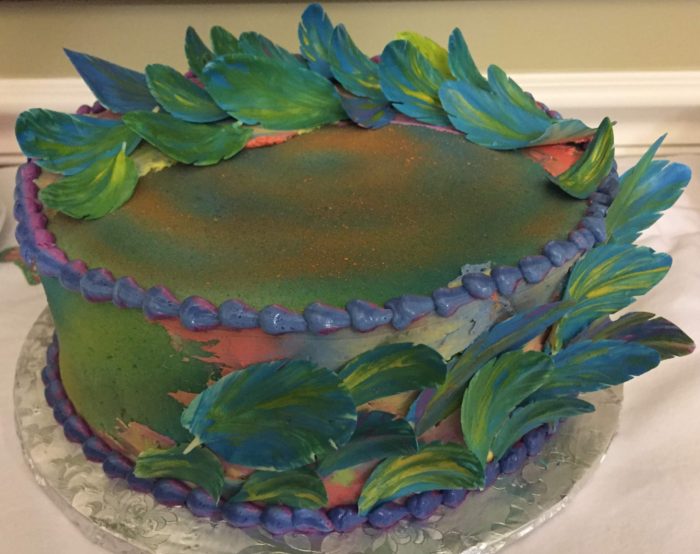 And these colorful flowers are almost to beautiful to eat.  Almost.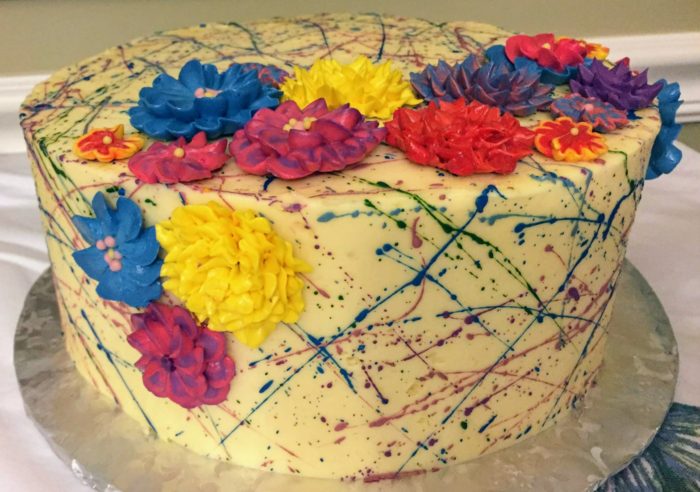 Friends
And finally, celebrations are best when shared with friends.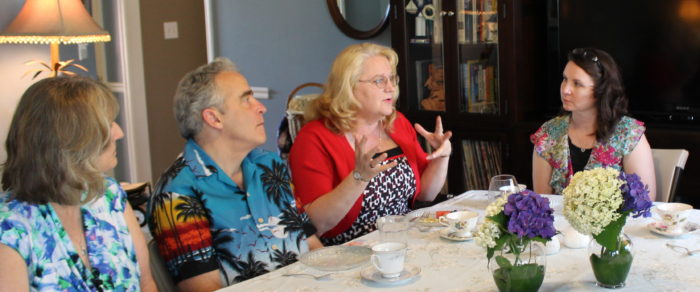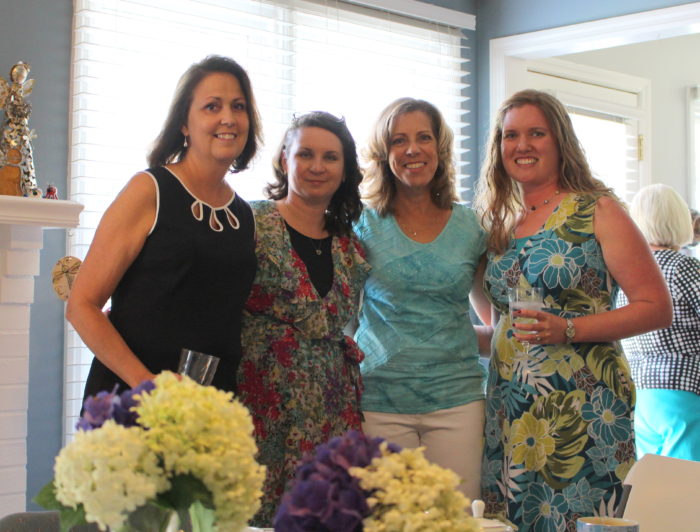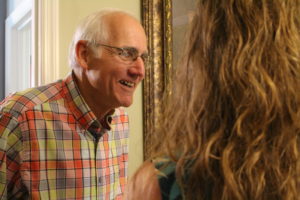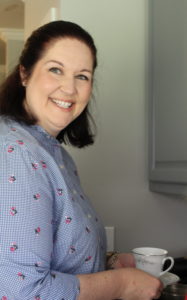 "Love is flowerlike
Friendship is like a sheltering tree." 
— Samuel Taylor Coleridge