We had a lovely Mother's Day Tea with a Southern Twist.
Menu
Savories
Pimiento Cheese – every good southern party must have pimiento cheese.
Cucumbers with fresh, local strawberries, Belle Chevre goat cheese, and watercress. Watercress is an herb that grows in the wild throughout the South.
Shrimp and Grits – This was an experiment alright. I made grits and added garlic, butter, salt, and cheddar cheese. I cooled them off in the refrigerator overnight and then cut them into these little squares and fried them in a cast iron skillet. I put a little dollop of my tzatziki sauce on the grits cake and then placed a cajun spiced shrimp on top with a sprinkling of garlic chives from my garden.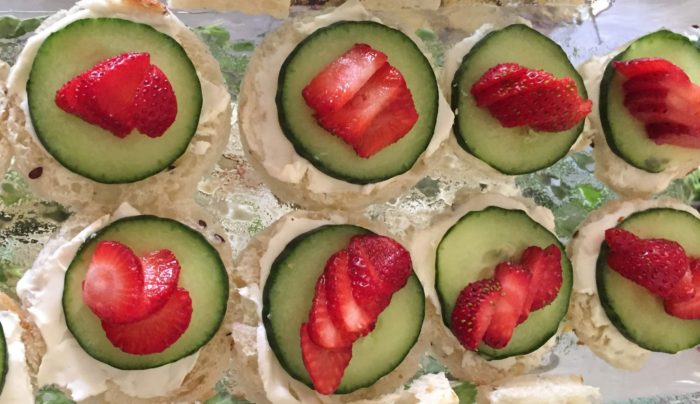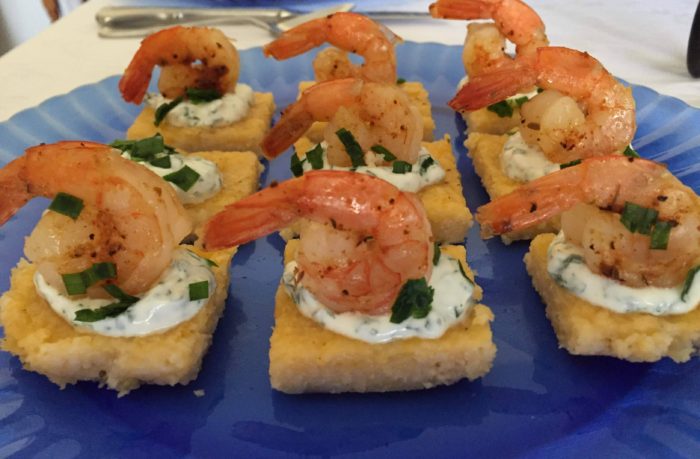 Scones
Instead of scones we had cornbread instead! Served with local honey.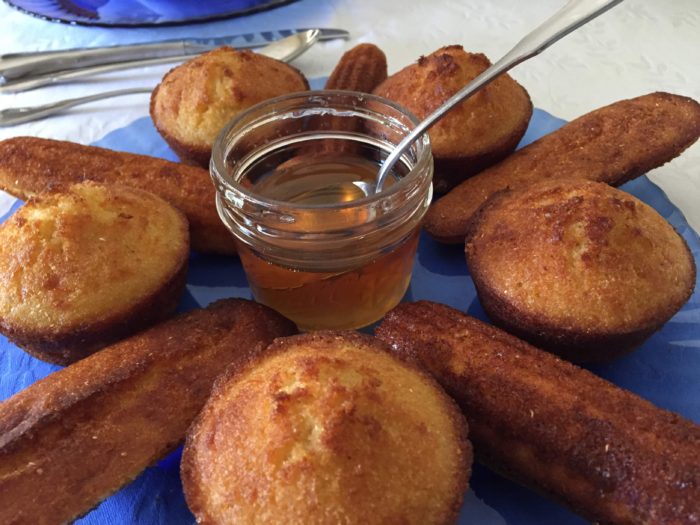 Put is all together and you've got a plate full of yummy treats!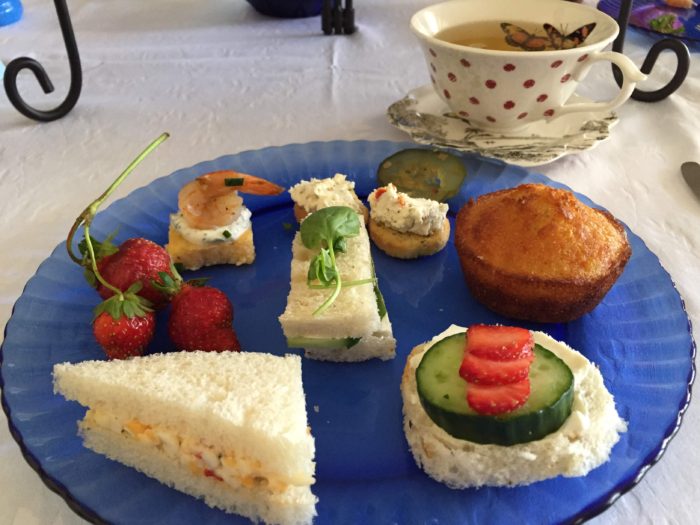 Sweets
Sticking with the Southern theme, we had individual Cherry Pies in Mason jar lids and Pecan Pie Tartlets for dessert.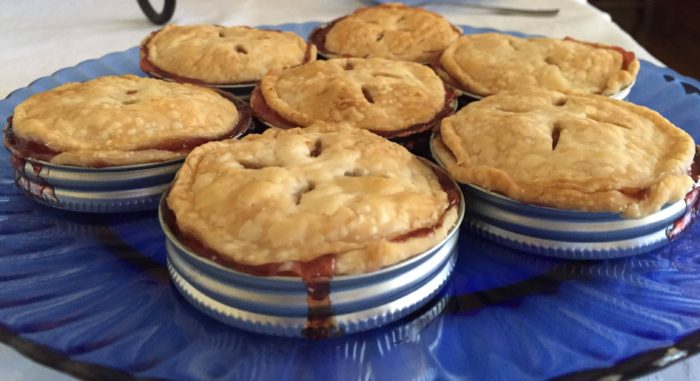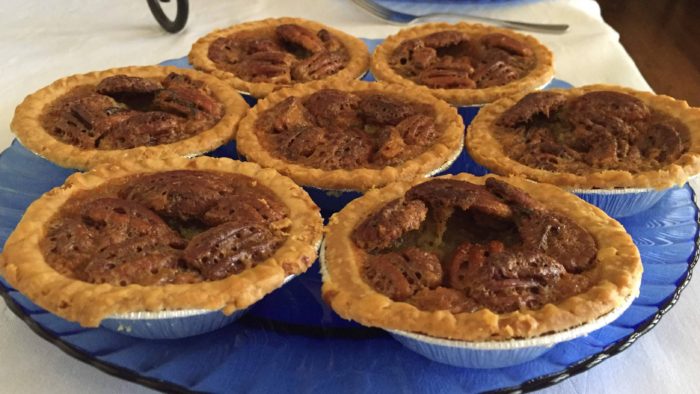 Beverages
Sweet Iced Tea and hot tea made with Piper & Leaf's Front Porch Tea.
Lemonade with sprigs of lavender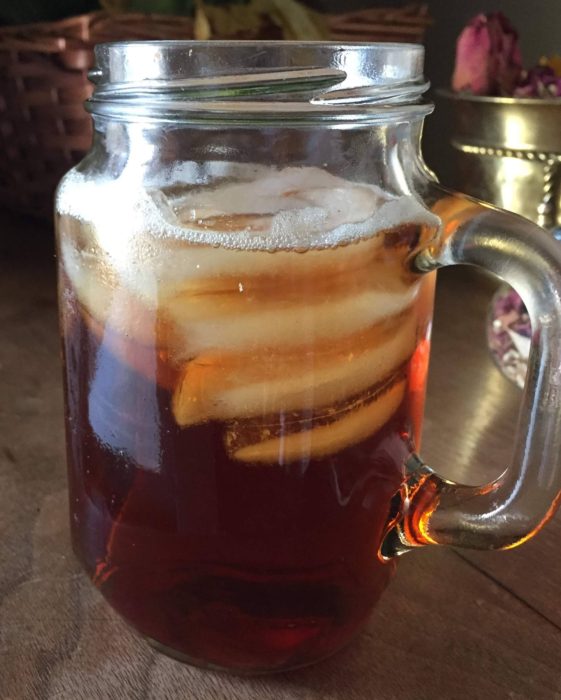 Our Mom
It was a lot of fun putting together our Southern Mother's Day Tea. And of course, we did it all for our Mother/Grandmother/Great-Grandmother, Emily. We love you Mom!