I had some Healing Honeysuckle today.  It sounded good to me because I've got another dang sinus infection.  Anything to boost the immune system is helpful.  Breathing in the warm vapor and drinking the hot tea is soothing to the raw tissues.  Plus, it just tastes good!
The liquor is a lovely amber-orange color and the tea has a very pleasing floral-citrus aroma.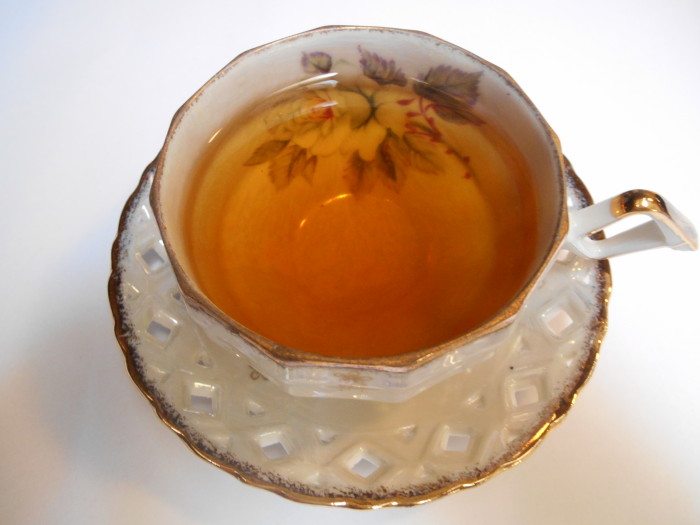 It is a very mild tea blended expertly by our friends at Piper & Leaf.  It contains Echinacea, Orange Rind, Jasmine, Lemongrass, Dill Seeds, Honeysuckle Blossoms, Oranges, Lemon Verbena, Mint, and a very small amount of Ceylon Black Tea.
This is a smooth and flavorful blend combined perfectly for a mellow cup with the jasmine providing a nice floral after-note.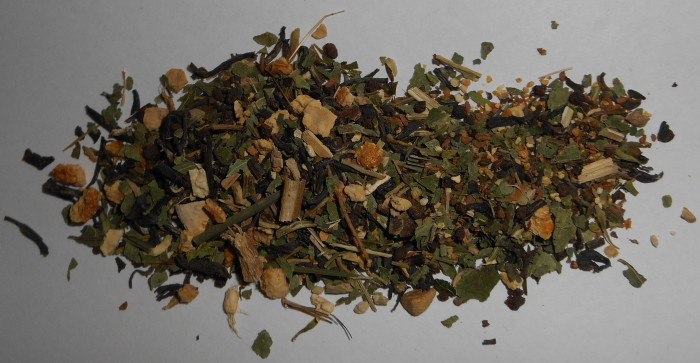 WebMD says that echinacea boosts the number of white blood cells.  Hopefully the echinacea is doing its job for me.   I added some ginger honey for a little sweetness and additional healing benefits.
No cold or flu necessary to drink this enjoyable tea.  Good anytime!