Pesto, or what to do with all this Basil!
My Basil is very happy and is starting to flower.  Once a basil plant flowers it's on its way out and the leaves aren't as tasty; therefore, you want to pinch the flower buds off to keep the plant focused on leaf production.  Or, even better, prune heavily and use what you cut to make pesto!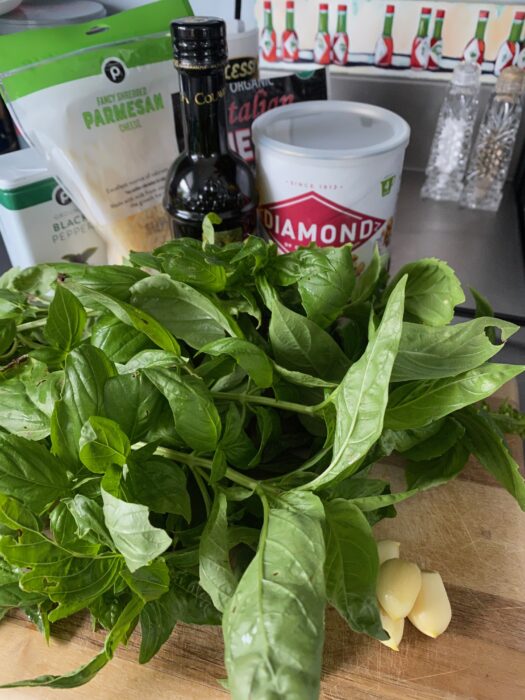 It is so much easier to make pesto if you use a food processor. First, chop up the garlic.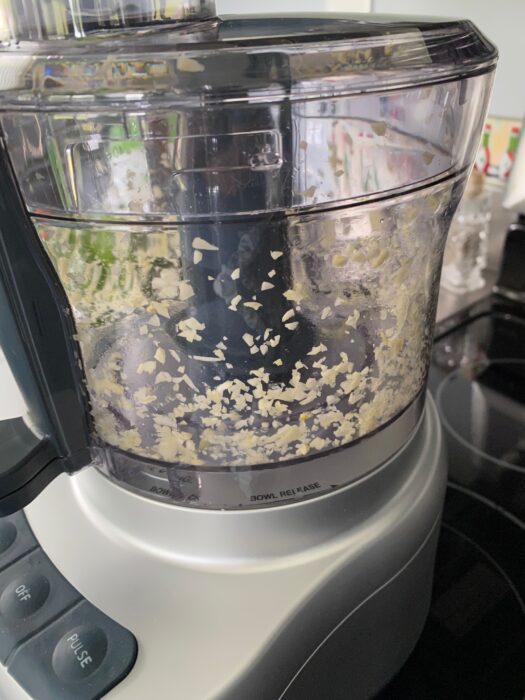 Then pluck all the leaves off the stems and lightly packed them in a measuring cup for 4 cups total. It filled up the food processor's work bowl.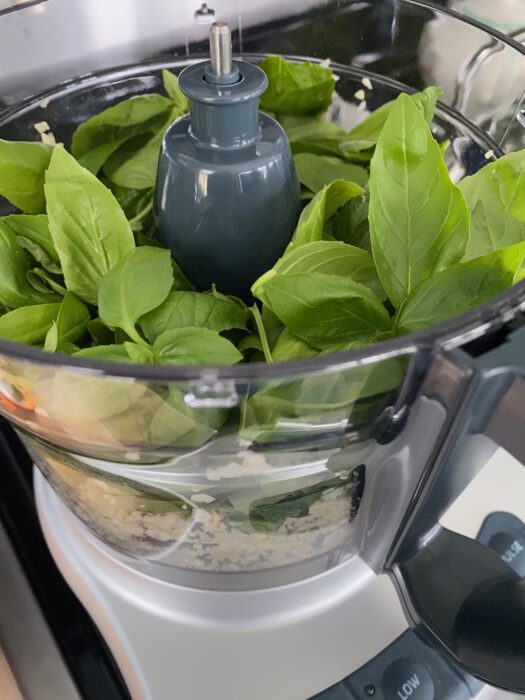 Add in the parmesan cheese, pine nuts, salt, pepper and lemon juice and then drizzle in the olive oil and pretty soon, you'll have some pesto like this!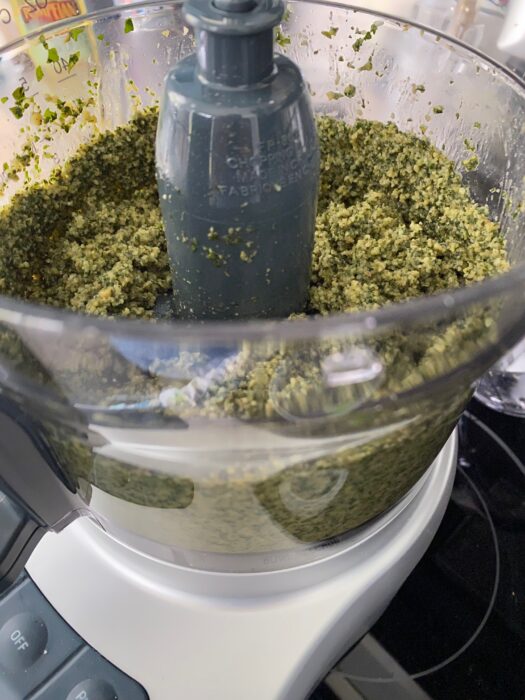 Serve it on crackers for a lovely afternoon treat.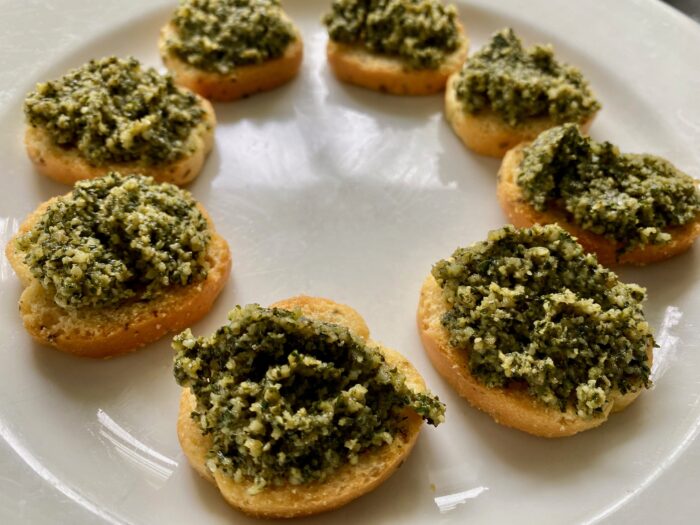 Here we have pesto on some toasted baguette slices topped with almond pieces. Accompanied by some more summer treats: fresh peaches on goat cheese drizzled with honey and bell pepper bites.
Pairs well with a delicate Harney & Son's Jasmine Green Tea or Piper & Leaf's Front Porch Special.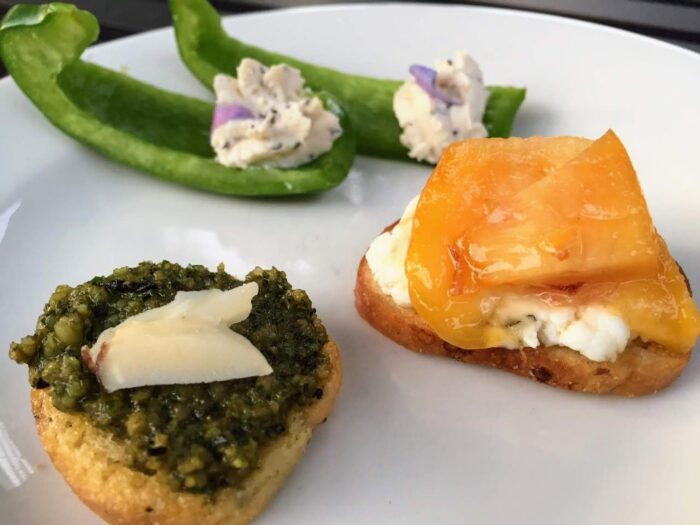 If you don't use it all in a few days you can freeze it until you are ready to use it. You can even use an ice cube tray to freeze small servings. Once the cubes are frozen you can drop the blocks in a freezer bag and pull them out as needed.
---
CLASSIC BASIL PESTO
INGREDIENTS
4 garlic cloves
4 c fresh basil leaves – loosely packed
1 c grated parmesan cheese
2/3 c pine nuts or walnuts
1 T Winter Walnut Tea or your favorite black tea leaves (optional)
1 t kosher salt
1 t black pepper
1 T lemon juice
1/2 c extra-virgin olive oil
Finely chop garlic in food processor.
Add basil leaves and chop until fine.
Add cheese, pine nuts, tea leaves, salt, pepper to the workbowl.  Pulse until the consistency of a coarse paste.  Scraping down the bowl as needed.  Add the lemon juice.  With the food processor running, slowly add the olive oil through the feed tube until completely combined.
Store in airtight container in the refrigerator for up to one week.  Freeze for up to 6 months.