Cat Island Cookie & Cracker Co. is a local, women owned business located on the Mississippi Gulf Coast.  They were kind enough to send a package of cookies and crackers in consideration for an unrestricted review of their products.
This company seems to be doing many things right.  First of all, I love creative marketing strategies.  Sending samples to bloggers is a low cost, effective way of getting your name out.  Readers get some good tips on cookie suppliers and a blogger has a yummy treat.  Everybody's happy!
The first thing I noticed was their attractive packaging and the great tag line, "Rich.  But Righteous."  Yeah, baby.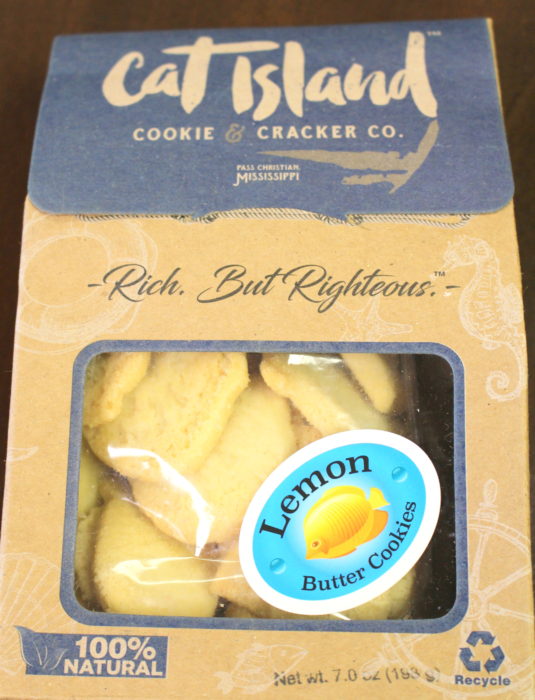 Another thing I like is the products are made with pure, natural ingredients and are 100% preservative free.  They use basic, pronounceable items such as flour, butter, eggs, sugar, and sea salt.
The Lemon Cookies were first-rate.  A thick cookie with the right combination of crunchiness and chewiness when you bite in but not at all dry.  They reminded me a little of shortbread cookies.  In keeping with their beachy theme the cookies are cut out in the shape of turtles, sailboats, seashells, crabs, and fish.  These sweet cookies have a definite salty aftertaste.  As a matter of fact, all of their goodies are noticeably salty.  I thought about it and it makes sense.  It must be from the sea salt they use and maybe a touch of the salt air baked in at Cat Island.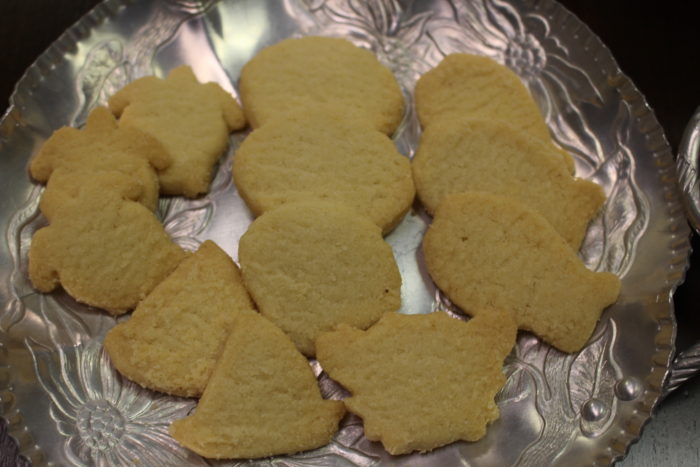 The Brown Butter Cookies have a good crumbly texture and were similar to the lemon cookies but were slightly smaller and a bit plain.  They might have been better topped with a little raspberry jam.  Too bad they were all gone before I thought of that.  These cookies and the Lemon Butter Cookies paired well with Steeped Tea's Bluest Blueberry.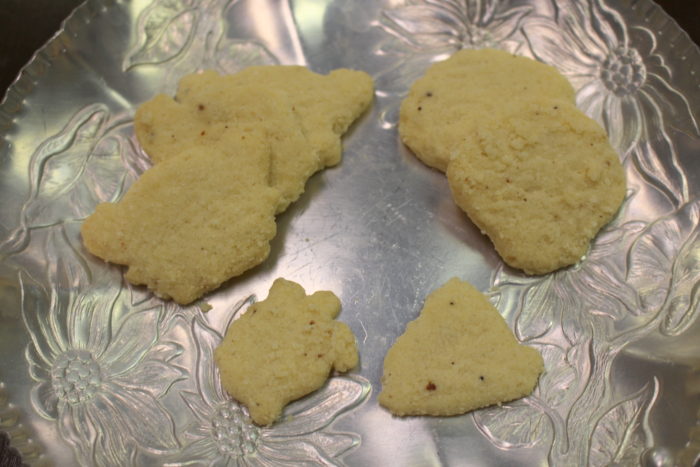 The savory Zesty Cheddar Bites are their version of cheese straws.  They have little chunks of cheddar cheese but to me, these were too salty.  The crackers could be balanced out with a fruity green tea like Sassyfras Strawberry.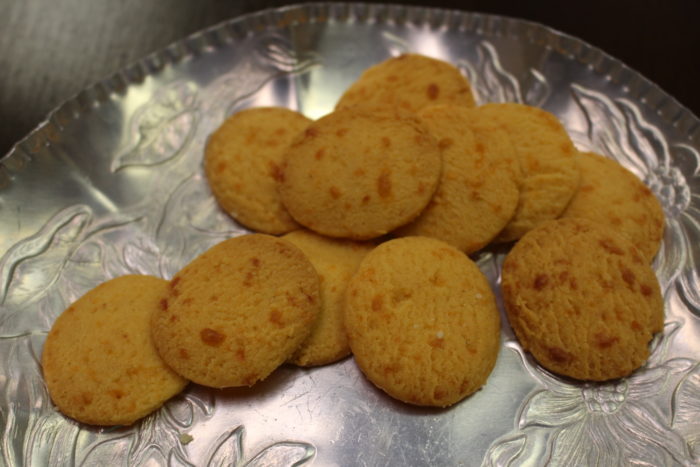 The Toffee Chocolate Chip cookies were the best.  They were thin, chewy cookies light on the toffee which I preferred.  These were complemented by a nice, strong black tea like the milky-toned Bettys Blue Sapphire Tea.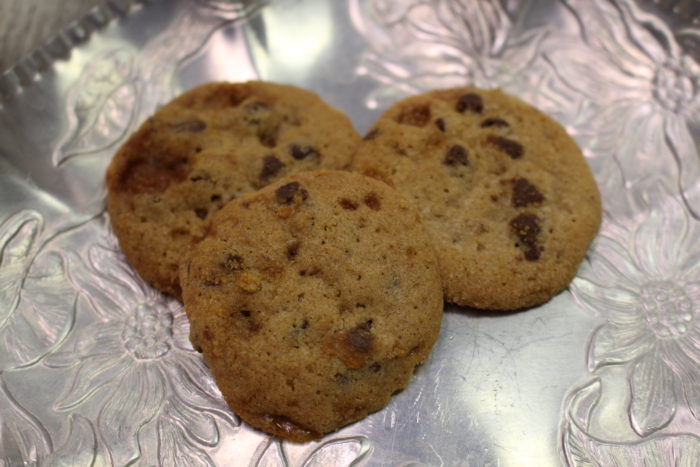 Put together they make an attractive plate for afternoon tea time.  Nom, nom.