Located in Huntsville Alabama, The Kaffeeklatsch is a well-known coffee shop that has been providing fresh-roasted, quality coffee to coffee lovers since 1976. Guess what? They also sell tea. First-rate teas. Worth tasting, I promise!
I had been tipped off so I thought I'd go check them out. I picked up some of their Winter Walnut Tea and gave it a try.
The tea leaves were long and whole showing care in harvest, processing, and delivery. Bits of dried walnuts and orange peel are blended in with the tea.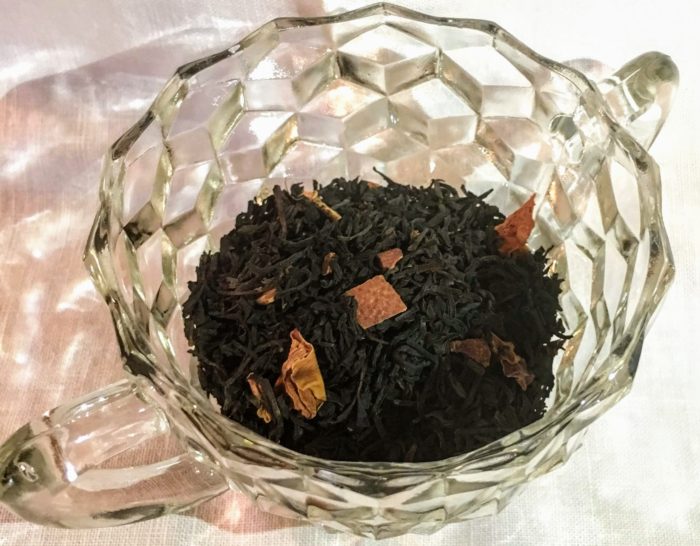 The tea brewed up, appropriately enough, a nice walnut brown.
The distinct aroma carried pleasing traditional winter spices. When sipping, notes of cinnamon and nutmeg and even vanilla came forward with a somewhat tart, citrus aftertaste. The walnut flavor stayed in the background and was mostly noticed by the smooth, almost buttery feel.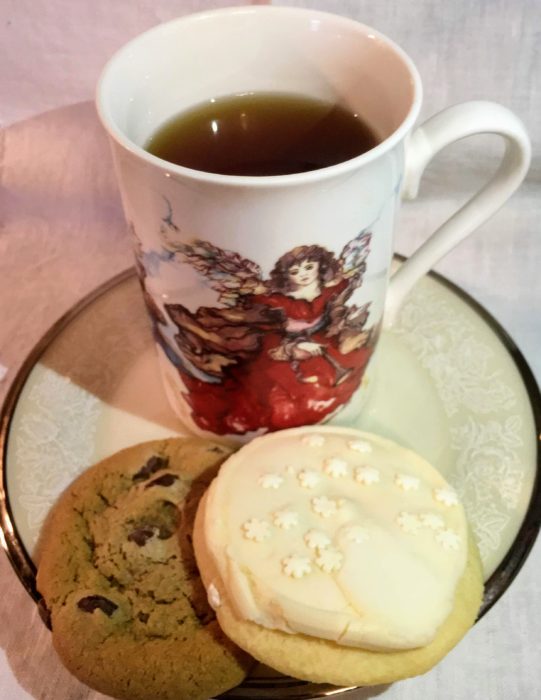 Traditional Chinese medicine considers walnuts a warming food so this tea blends beautifully with the warming winter spices. From its delightful aroma to its vibrant taste this is a comforting brew to enjoy on a cold winter day.