There's a little bit of good and bad in everything.
You might be put off by the exterior of the Smith Byrd House. The hundred plus year old Victorian in the Daniel Pratt historic district is in need of some serious renovations. However, don't let that turn you away. I almost didn't go in but I felt I owed it to you to check it out. I'm so glad I did. So do go on in and enjoy. You will also feel good that you're supporting a small business that is preserving a historical building.
It's just 5 1/2 miles off of I-65 in Prattville, AL so a convenient stop for lunch If you're on your way to the beach. I had heard about it several years ago and I happened to be in the area so I dragged a couple of friends along for lunch.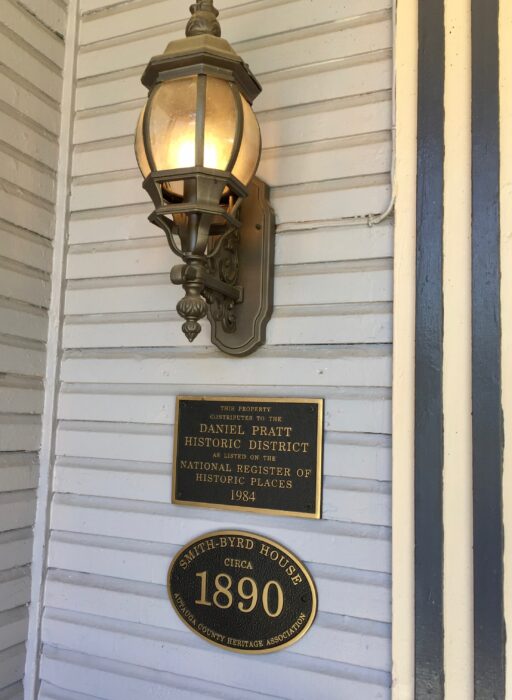 When you walk in you see the old wood floors, high ceilings and all the details in the trim. We sat in the parlor room right up front, on the left.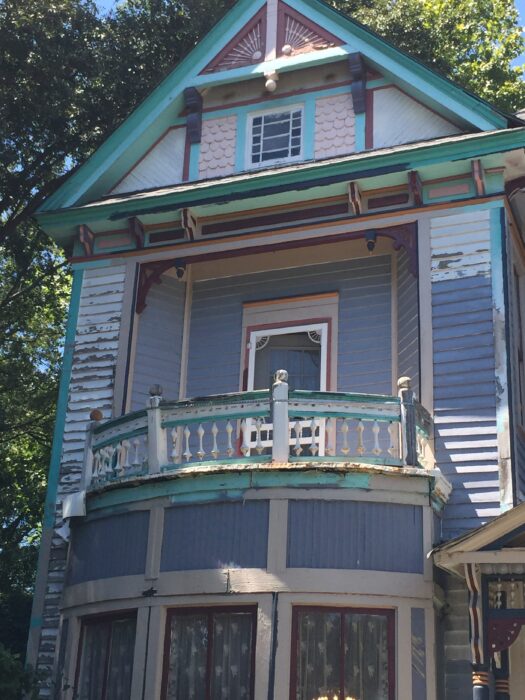 We got down to business and ordered up pots of tea right away. The Smith-Byrd House has an extensive tea menu with over a hundred varieties of loose leaf tea to choose from. We had the Windsor Castle – a Black tea blend of Darjeeling, maltiness from Assam, and the sturdy Ceylon. The mild Peach Earl Grey had a smooth and refreshing peachy taste enhancing the Earl Grey. We also tried the Black Current, and Spiced Pear which was light but popped with the fall spice.
The Queen's Tea
Served with a first course of quiche and salad, followed by a 3-tiered tray filled with scones (accompanied by lemon curd, and clotted cream,)
assorted finger sandwiches, desserts, and a bottomless
pot of tea.
$21 + tax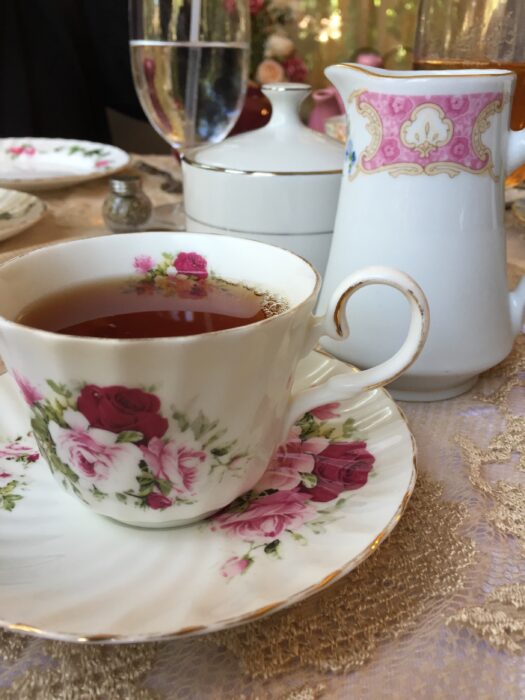 First course was a crustless quiche and salad with a Meyer lemon, olive oil, balsamic vinegar dressing. Next we were served scones: Cinnamon and Raspberry White Chocolate with a generous serving of Lemon Curd and Clotted Cream. For dessert we had Black Forest Cake and Maple Cookies.
The sandwiches were cucumber herb, smoked bacon herbed cheese, chicken salad, and cinnamon apple on raisin bread.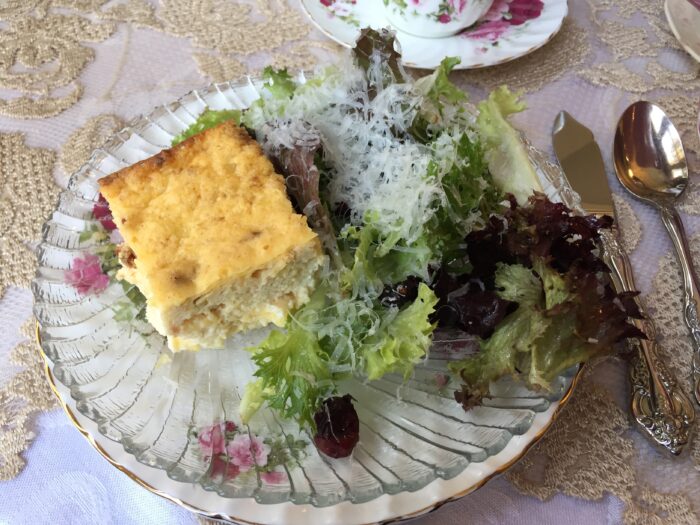 They're open Wednesday through Saturday 10:00 a.m. to 4:00 p.m.  Reservations are recommended.