Tea Review – Creme Brulee Black Tea from Simpson & Vail
Simpson & Vail have been in the tea business since 1929.  I'm impressed that they survived the depression and I'm very happy they're around today because they have a delightful dessert tea that is sure to be a new favorite.  It's Creme Brulee Black tea.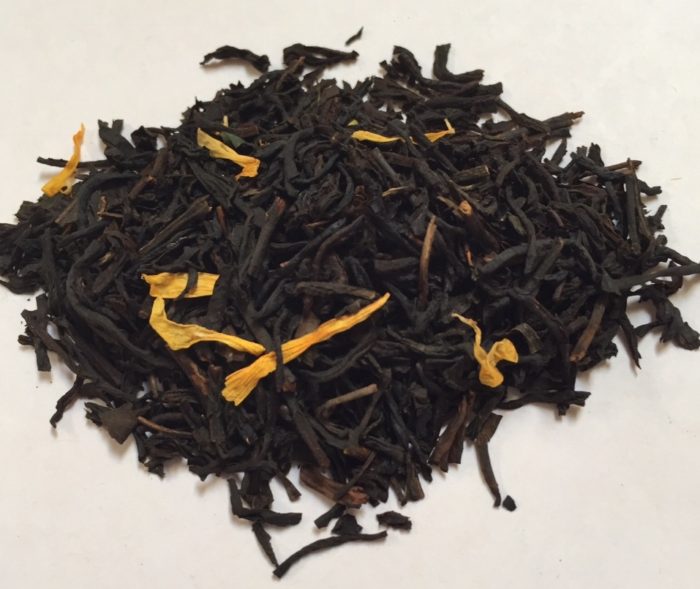 The attractive loose leaf tea, highlighted with bits of yellow marigold flower petals, brews to a dark chestnut color.  From its delightful aroma to its vibrant taste, the tea boasts the strong caramel and vanilla custard essence of a good Creme Brulee.  The tea has its own sweetness of burnt sugar so I don't think any additional sweetener is necessary.  However, you might try it with a splash of milk to enhance the creamy undertones.  Sometimes flavored teas are too strong or too fake but this pleasing blend is just right!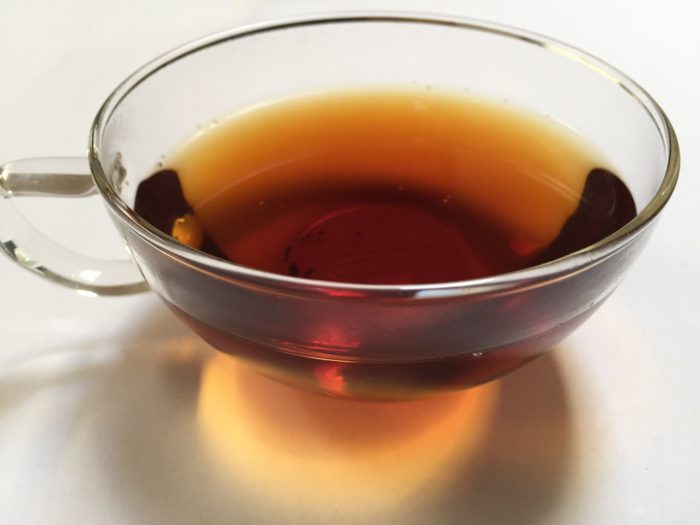 It's a bold black tea that would pair perfectly with fruit and warm crepes on a cold morning.  Or enjoy it any time of the day by itself.  It's a lot less calories than the real Creme Brulee!
Cheers!