Shopping for your favorite tea lover? We're here to help. Here's our Top 10 picks.
Tea in Your Garden
Is your tea lover a gardener too? Many are. Why not get them started growing their own chamomile? Use the flowers to brew up your own home-grown chamomile herbal tea.
Etsy – Plants From Seed: Grow Your Own Chamomile Tea Plant Kit $10.73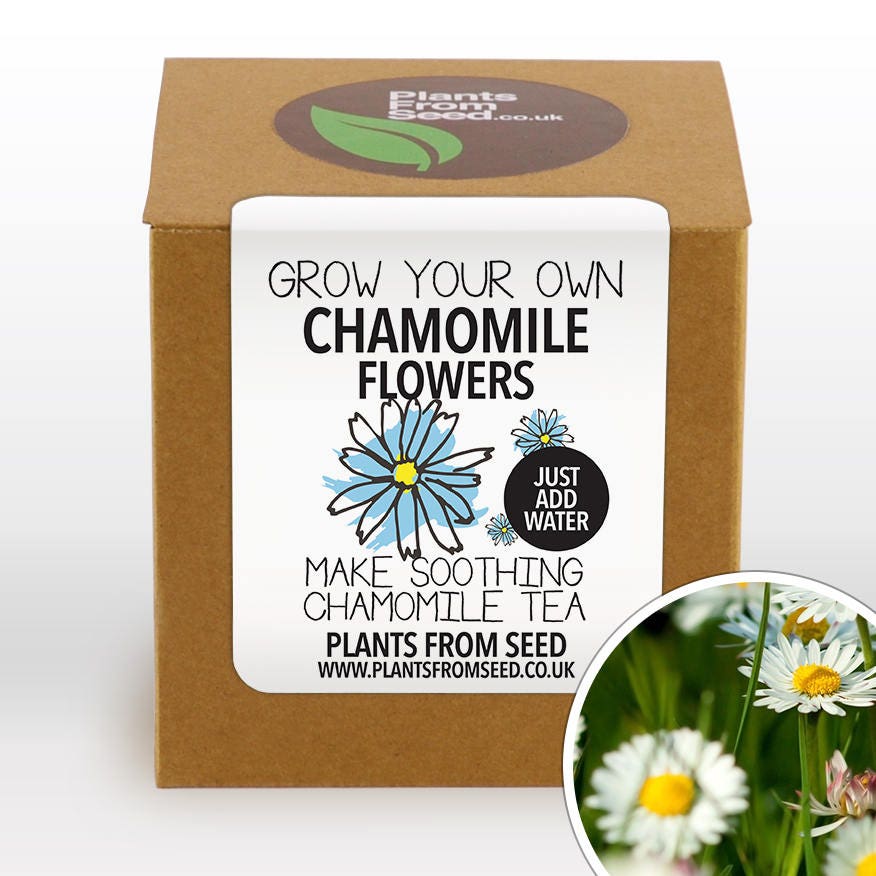 A Twist on an Old Pattern
Oh, a nice Blue Willow tea set, huh? Yes, it's a beautifully decorated porcelain tea set in the style of Blue Willow but look a little closer. You don't normally see dragons, dinosaurs, pirates, spaceships, robots and more. Things could get a lot worse than sitting around having a nice pot of tea.
Teapot measures approximately 6.5″ high and 10″ from spout to handle. It holds 48 ounces of liquid. Sugar and creamer are around 4″ high with a 3″ diameter.
Calamityware Tea Set: Things Could Be Worse $148
Naughty or Nice
Looking for a holiday sampling of seasonal teas? How about a Chocolate Chai or Cranberry Pie Rooibos? Santa's Cheat Day Chocolate Chai has the warm spices of cardamom, cinnamon, ginger, and cloves with a bit of chocolate. Add sugar and milk or enjoy it straight. If you're looking for something warm that won't keep you up at night try Mrs. Claus' Cranberry Pie Rooibos. Rooibos is naturally caffeine free. The set comes in a pretty blue holiday tin.
Sipology by Steeped Tea: Naughty or Nice Tea Sampler $19
A Very Posh Picnic
A luxury tea hamper by London's Fortnum & Mason filled with Lemon Marmalade, Wild Blueberry Preserves, Darjeeling BOP, Chocolate Macadamia Nut Biscuits (some of us call them cookies), Chocolate Piccadilly Biscuits, Shortbread Fingers and Sea Salted Caramel Truffles. A selection of teas: Afternoon Blend, Earl Grey Classic and Royal Blend, along with Darjeeling BOP.
Williams Sonoma: Fortnum & Mason Afternoon Tea Hamper $249.95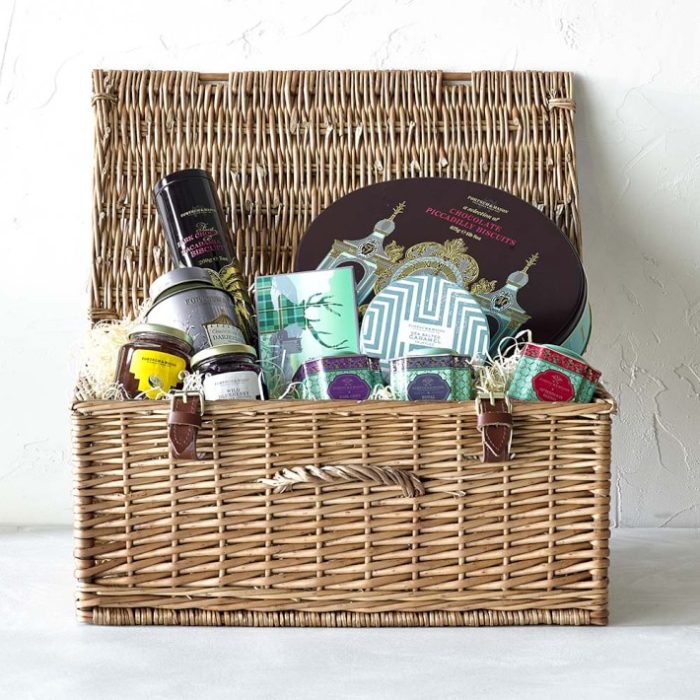 Charming
This charm bracelet is something she might want to wear to afternoon tea with friends. A tiny little tea set right on the end of your arm. Measure your wrist and they'll make it sized just right especially for you.
Etsy – Bunny Charmed: Tea Party Charm Bracelet $22.40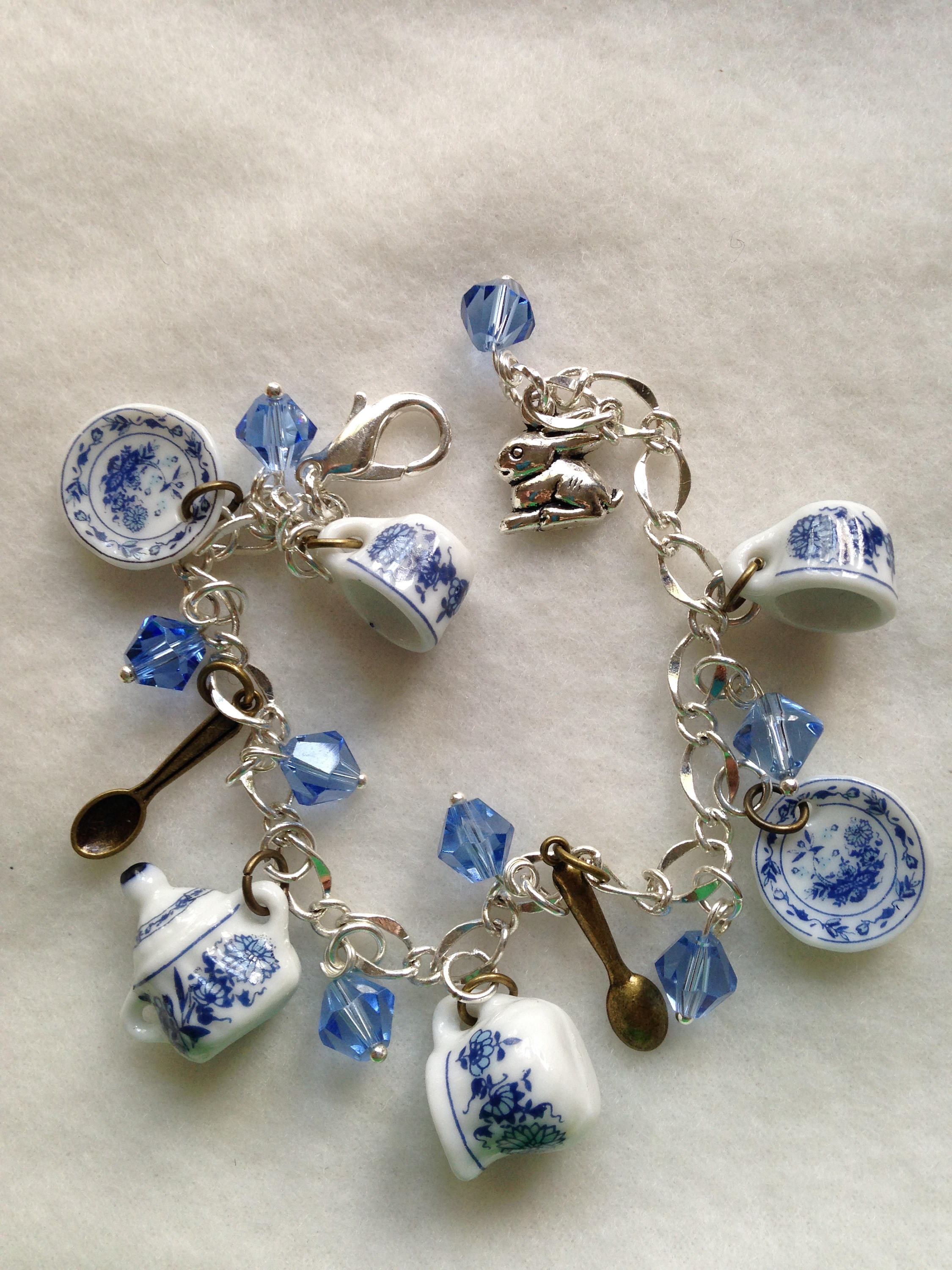 Hot Pants!
Fred and Friends have the best infusers. They crack me up. They've been busy because they now have more options than ever this year. Here's one called Mr. Tea. So funny. It'll make you smile while brewing up your favorite tea. In addition to Mr. Tea there's also the Manatea, the Teatanic, and more. Check out the whole selection on their website or check out a couple that I got a few years ago here.
Fred: Mr. Tea $10.00
Oh Christmas Tea! Oh Christmas Tea!
Simpson & Vail offers a lovely sampler of 12 quality holiday-themed teas including:
Almond Sugar Cookie Black Tea
Blueberry Cinnamon Crumble Rooibos
Candy Cane Rooibos
Crème Brulee Black Tea (see our review of this yummy dessert tea here)
Figgy Pudding Green Tea
Gingerbread Black Tea
Holiday Black Tea
Nutcracker Black Tea
Roasted Chestnut Rooibos
St. Nicks Black Tea
Sugar Plum Fairy Rooibos
Winter Wonderland Rooibos
Simpson & Vail: Twelve Days of Christmas Tea Gift Box $29.95
Something for the Tree
For it's 260th anniversary, the classic Wedgwood teapot has become an ornament. Made of delicate white porcelain with details in that signature Wedgwood blue. Very posh.
Wedgwood: 260th Anniversary Teapot Ornament $34.95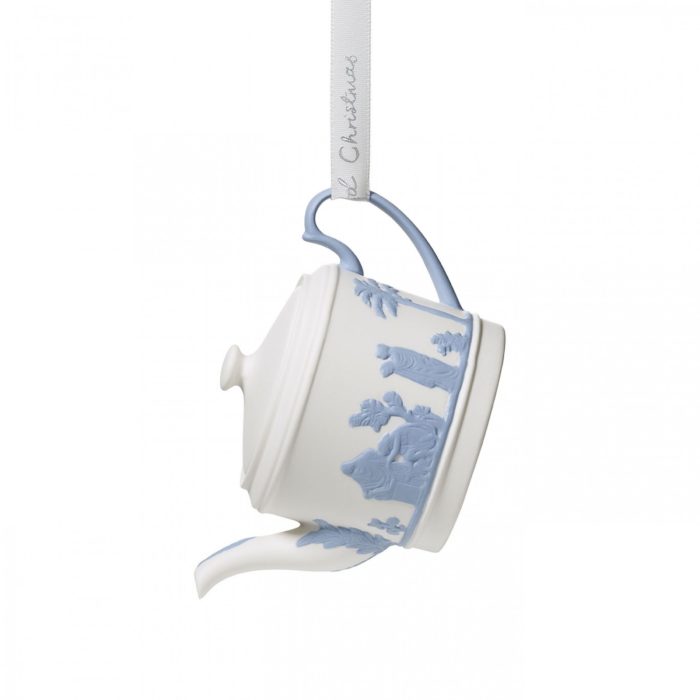 Tea to Go
These travel mugs with the built-in removable infusers are the bees knees! It is double walled glass with a bamboo covered lid. I have several and use them all the time. It can also be used to flavor water by throwing some of your favorite fruit or cucumber slices in the infuser and fill with water and go! And this little shop will personalize it for you.
Etsy – LoveandLuxeHandmade: Personalized Tea Infuser $21.99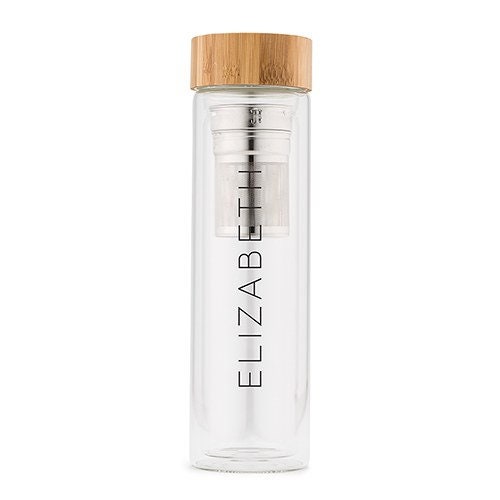 It's here! It's here!
A gift for the whole year! The best magazine about tea is Tea Time magazine. Expert knowledge, ideas, recipes, and great photography. We all get so excited when it shows up in our mailboxes every other month. Save it for a relaxing Saturday morning read with your feet up and a pot of tea. Read our previous review of Tea Time here.
Tea Time magazine: 6 issues $19.98