The theme for our annual Mother's Day Tea this year was roses so we had my sister's roses for the flowers, rose teapots, rose-colored dishes, linens and food.  Once you have a theme it becomes easier to put the party together.
We bent the rules of formality in favor of fun.  Good food, wonderful family!  Here's my (full) plate…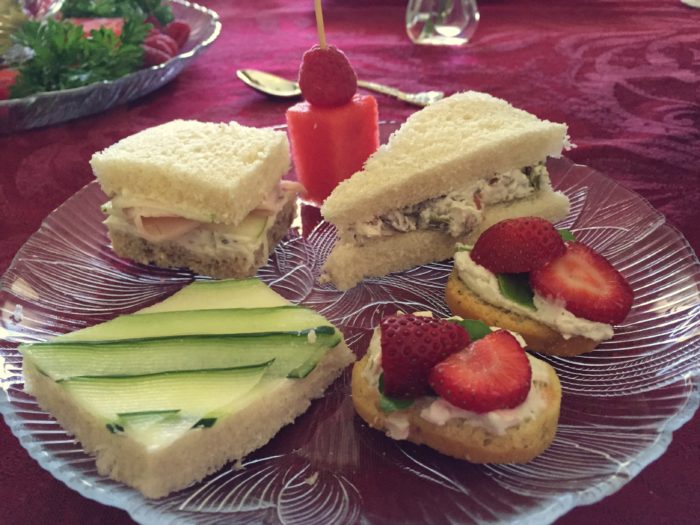 Menu
Savories
Cucumber Sandwiches (of course)
Olive Nut Sandwiches
Turkey Sandwiches with Apple slices
The sandwiches were arranged on a space-saving tiered stand.
Here's Mother and Daughter enjoying a magical moment.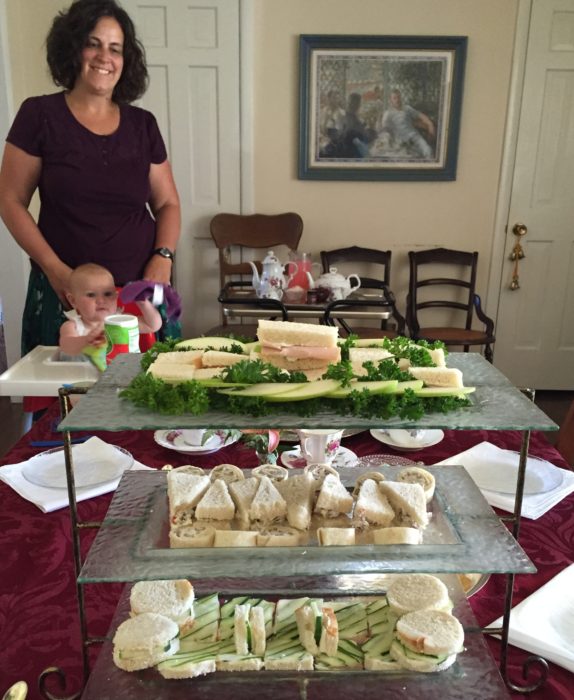 Garlic-herb goat cheese on toasted baguette topped with watercress and strawberry slices arranged on a pink glass platter.
The strawberries were freshly picked from a local strawberry farm and they were so sweet and flavorful.  Much better than grocery store strawberries.  Yum!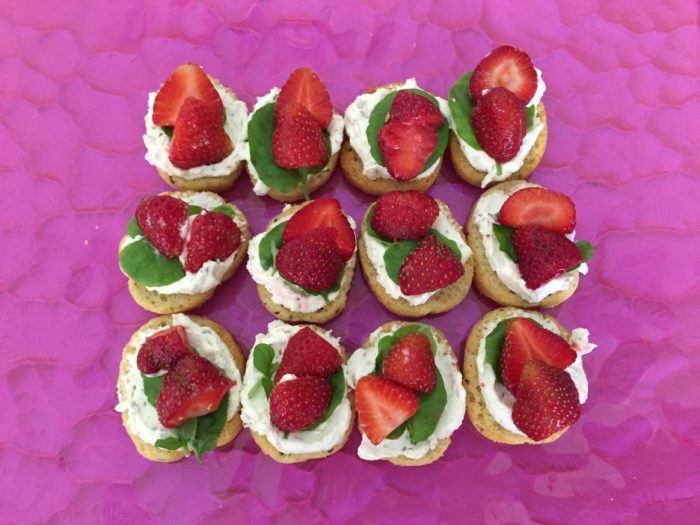 Scones
(from Pizzelle's Confections)
Jalapeno Cheddar
Cranberry Orange
served with strawberry preserves and strawberry cream cheese and orange blossom honey.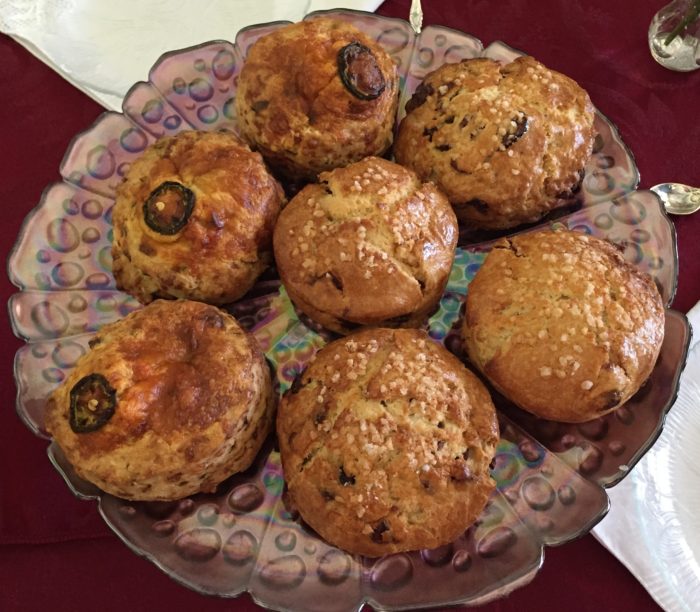 Sweets
(Chocolates from Pizzelle's Confections)
Sexy Back:  Pretty little dark chocolate hearts filled with salty caramel
Yo' Mama! (Just the thing for Mother's Day) a honeysuckle caramel with local honey and a hint of orange in a dark chocolate shell
These chocolates are little works of art.  Like many things in life they are fleeting.  I'm glad I got a picture!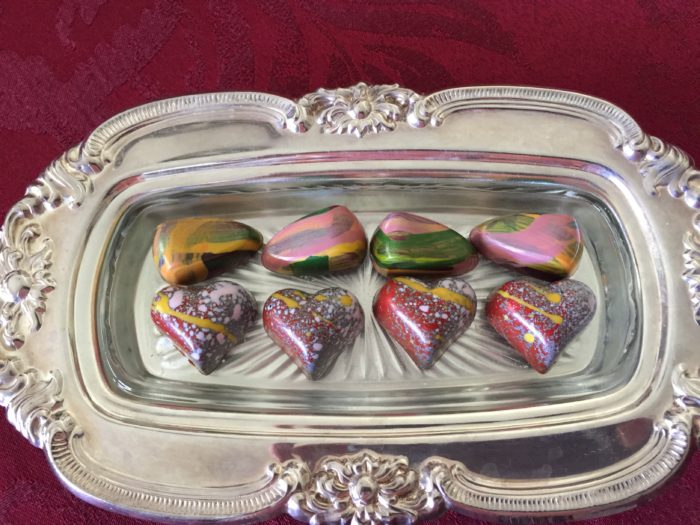 Watermelon and raspberry skewers – so easy and so pretty!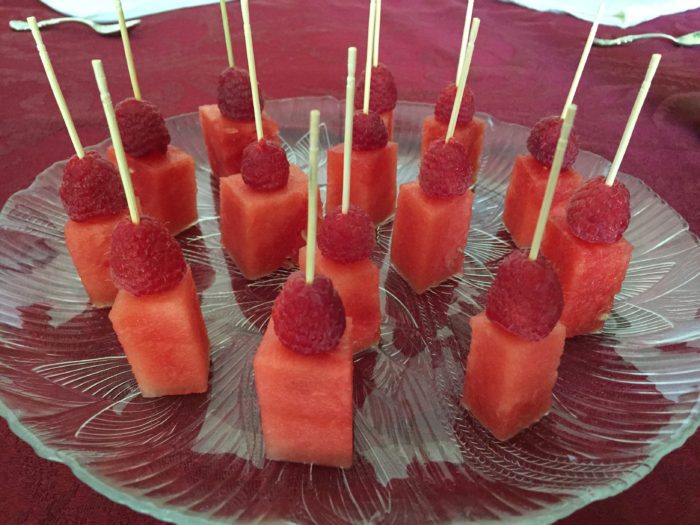 Beverages
Rose Tea – good for you and made with real roses.  You can tell this black tea has roses in it by the unmistakable aroma.
Jasmine Green Tea – to continue with the floral theme
Pink Lemonade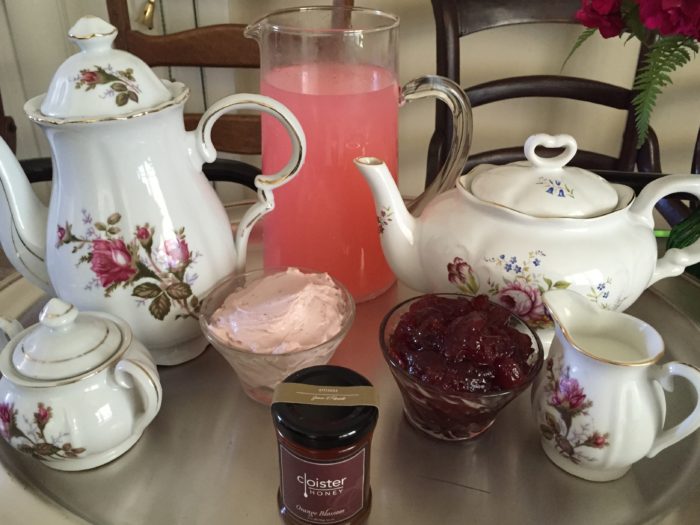 The most important thing for the day… Celebrating the Mommies!  Laughter and love all around.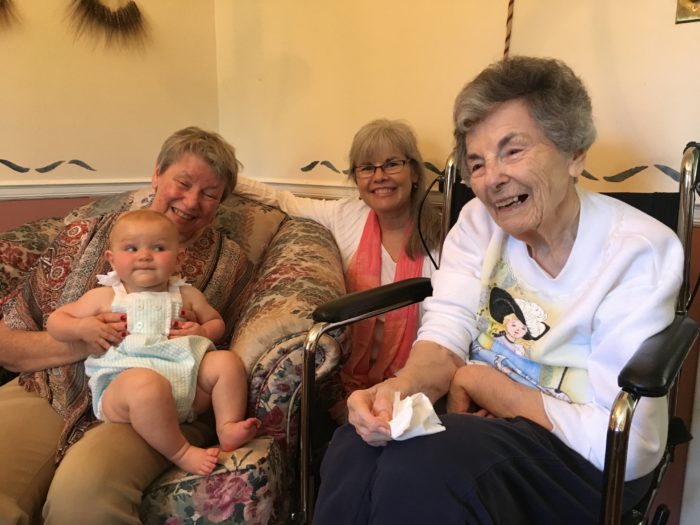 If you want to do something that's fancy and fun for your Mom and other influential women in your life, try hosting a Mother's Day Tea.  Cheers!