Sometimes you have wonderful discoveries in unexpected places.  We had a just such an experience at the Log Cabin Tea Company located in Hartselle, Alabama.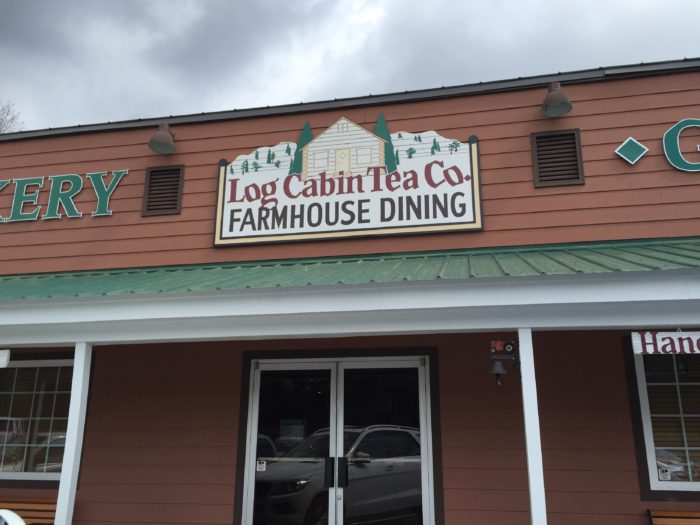 This, ladies and gentlemen, is a stroke of genius.  A tea tasting bar.
Right by the front door you have all these jars set up and you can take a taste from any or all that you want.  With so many different teas on the menu, it helps to take a taste so you can decide which one you want with your meal or take home with you.  I spent quite a bit of time here savoring the wide variety of flavors.  Spicy chais, light greens, full flavored fruit teas, and strong black teas.  It's all there for you to try.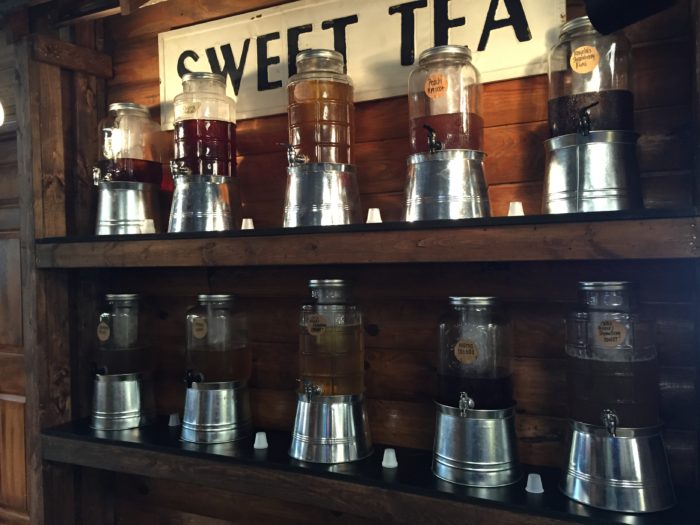 This folksy down-home restaurant serves quality loose-leaf tea reflecting the owner's extensive knowledge of tea and its health benefits.  She was kind enough to take some time out of her busy day to chat with us about tea.  I must say, we were impressed.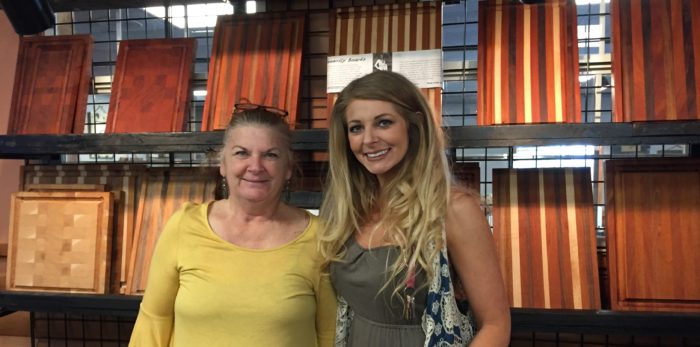 There is quite a selection of all kinds of teas including, black, green, oolong, chai, rooibos, and herbal teas.  The owner said she favors green tea because of the many potential health benefits.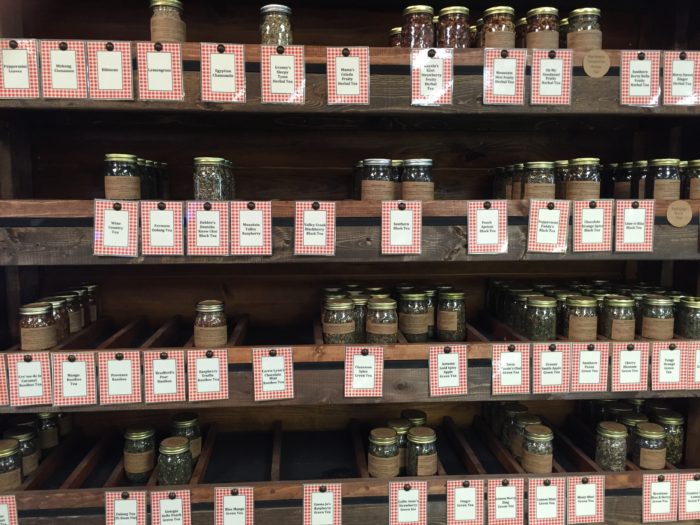 Not only will they sell you their tea blends but they will let you make your own.  You can create your blend from bins of bulk spices and herbs.  They will help you create a blend that you find tasty and if you have health concerns they might be able to share some tips on what to add to the mix that might be helpful.
This is another thing I've never seen before in a tea shop and I indulged by lifting the lids and getting a big whiff of all the herbs and spices.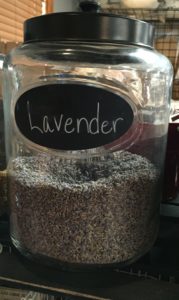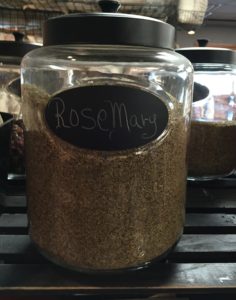 To go along with their tasty tea, they have everything you need to make a nice pot of tea including teapots, mugs, strainers and such.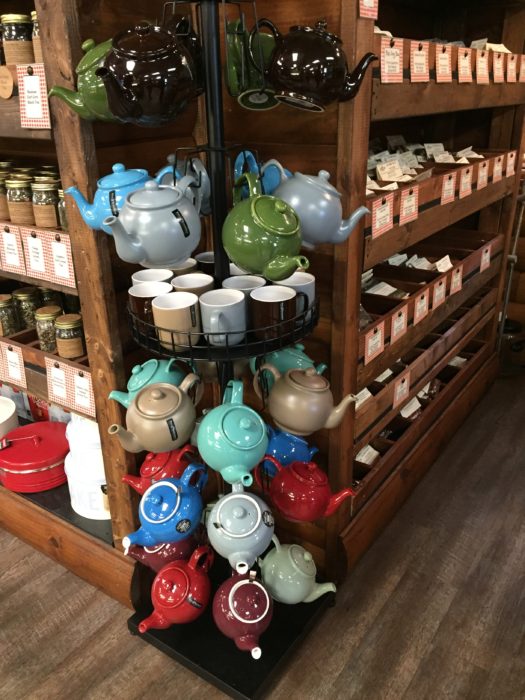 In addition to the tea and tea accessories, their retail area has quite a wide array of items for sale.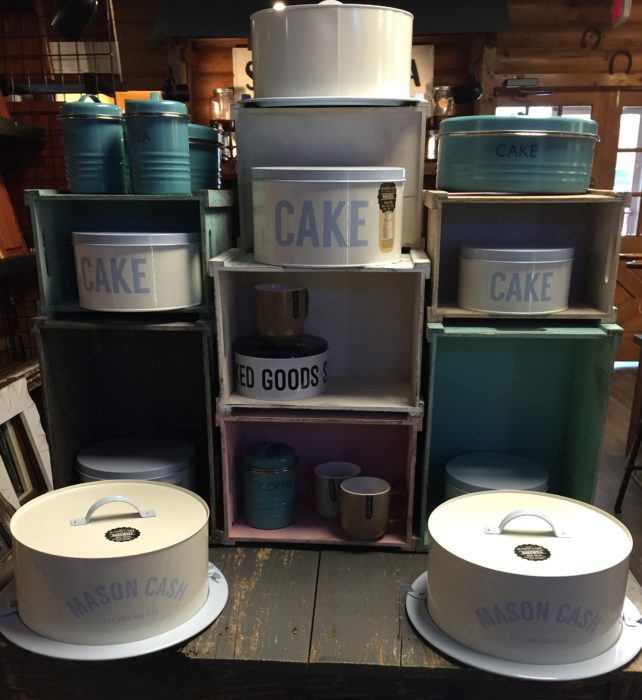 This is the restaurant.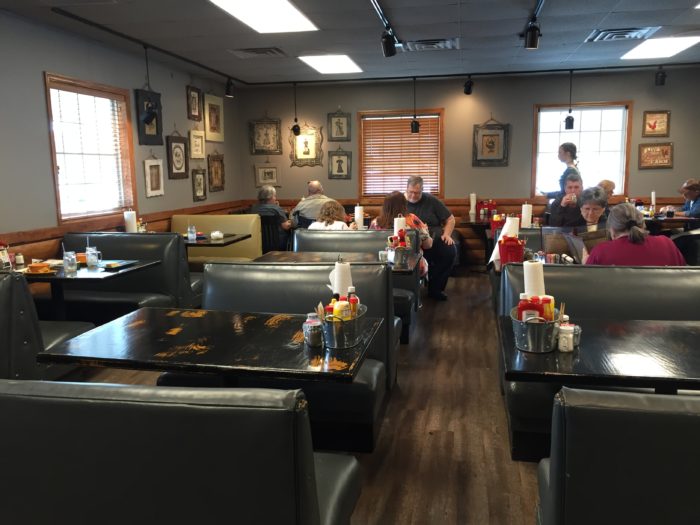 They have a down-home-cooking buffet or you can order from the menu.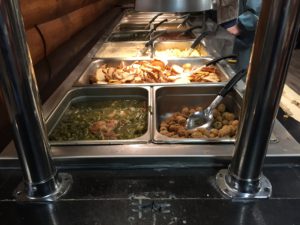 If you go for a meal, go hungry.  It's not tea room food.  It's definitely filling, of the meat & three variety.  These were our lunches:  Chili, BLT, Chicken Salad Croissant, and a flatbread.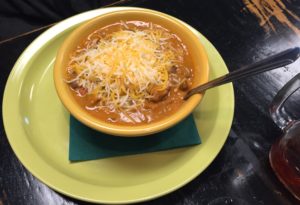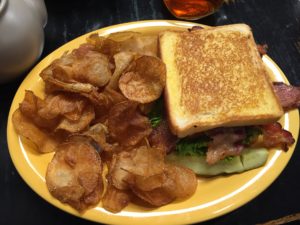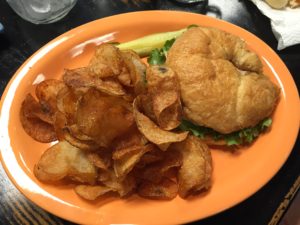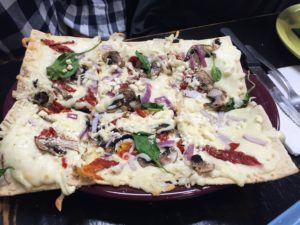 They brought our tea to the table in these nice pots and gave us glass jars with handles to drink our hot tea.  It's the first time I've had hot tea in jelly jars but, why not?  The handles kept you from burning your hand so it worked.
We tried Sassy Cassie's Chai, the delicate Peach Apricot, Callie Anne's Strawberry Green Tea, and Wine Country Tea.  I got some Wine Country Tea to take home with me because I enjoyed it so much.  I've never tasted anything quite like it before.  It has a fruity flavor from wine grapes that are picked frozen and then pressed and dried but it also has floral tones.  I'll definitely order some more of this unique tea.  I also took home some Georgia Belle Peach Green tea that is quite soothing.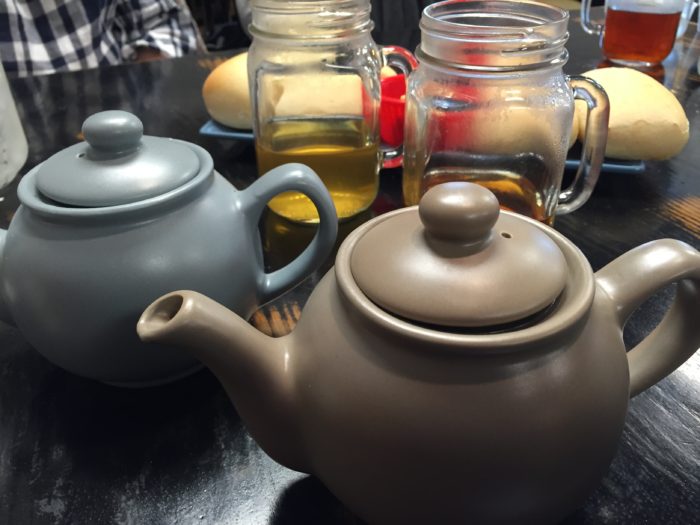 They do have beautiful desserts and just as delicious!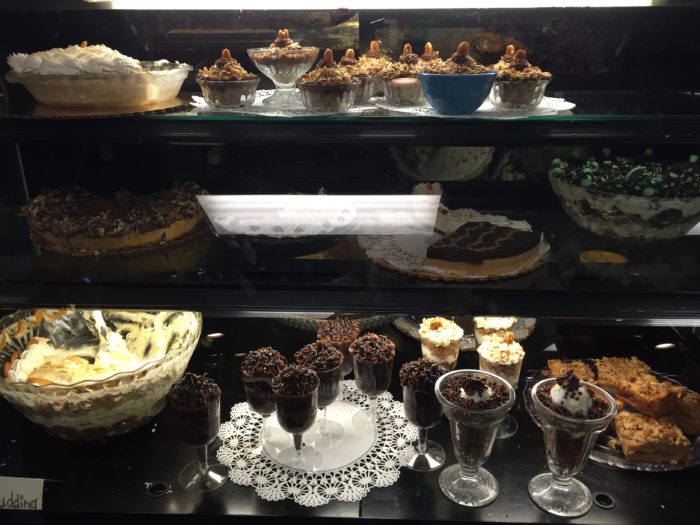 Overall, I recommend visiting the Log Cabin Tea Company.  They have good quality tea available, a fun and unique create-your-own tea blending station, and lovely desserts.
My concern is that there's too much going on and their business may confuse their customers, or even worse they may burn themselves out by doing too much.  Are they a gift shop?  A meat and three restaurant?  An all you can eat buffet?  A tea room?  A cake shop?  A bar?  Right now, they're all that and more!  Perhaps it would be helpful to do some strategic planning to do some editing.  We had a pleasant visit and wish them many years of success.
Cheers, y'all!