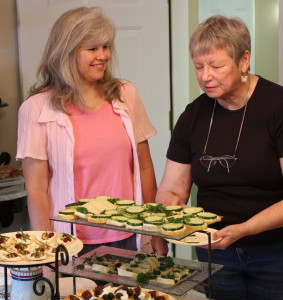 Once again, my sister and I pulled off another Mother's Day Tea.
It was our best tea yet due to practice and to Pinterest.  Both of us have been pinning tea recipes like crazy.  Click here if you'd like to see my Pinterest board called "The Happy Tea Drinker."  You'll see where some of these ideas came from.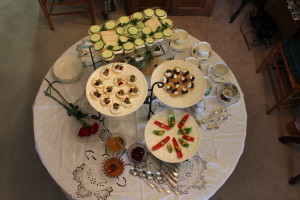 The Teas
Castleton Muscatel Darjeeling – Second Flush (Summer) from Teabox
Jasmine Green Flowering Tea (this was the family's favorite)
Blueberry White from Adagio Teas
Black Currant from Savannah Tea Room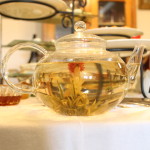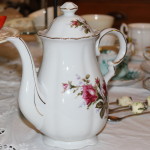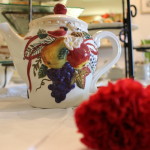 The Menu
Scones course:  Lavender white chocolate scones and cranberry orange scones served with lemon curd, raspberry preserves and ginger honey. I can't tell you which I liked best.  They were both good!
The secret?  I bought the frozen scone dough from Tea with Thee by Victoria and just popped them in the oven for 20 minutes so they hit the table nice and hot.  Thanks to my friend, JoAnn, for the tip on that!  Sometimes you have to leverage your time to get it all done.  This is one job I subcontracted out and I'm glad I did.  They were fabulous.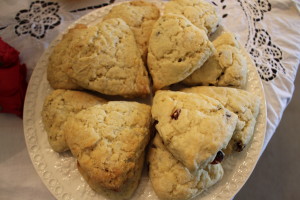 Savories course:
Cucumber sandwiches
Olive nut sandwiches
Chicken salad sandwiches
Walnut goat cheese crackers
Pepper slices with hummus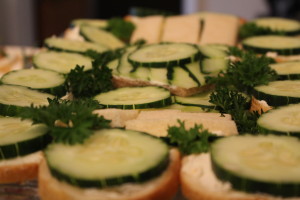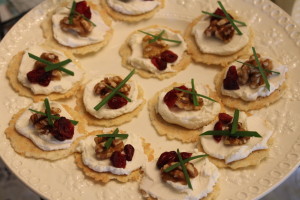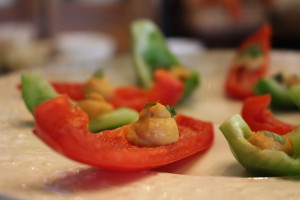 Sweets course: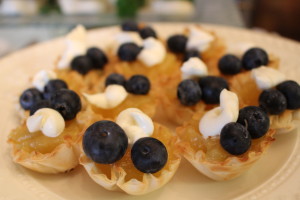 If you have time check out our past Mother's Day Teas: