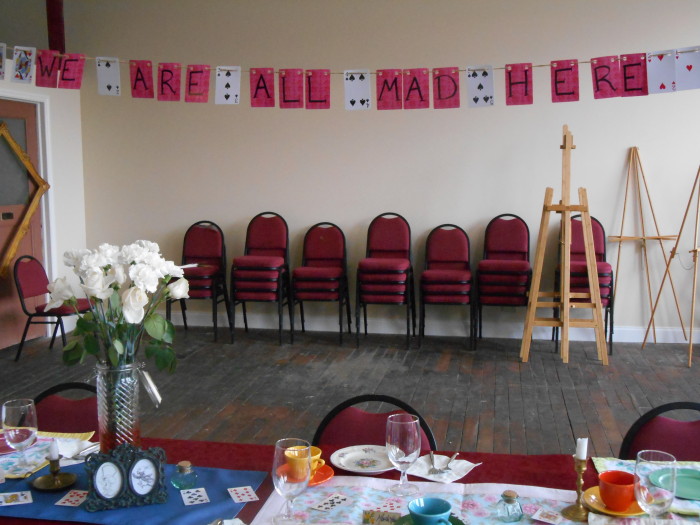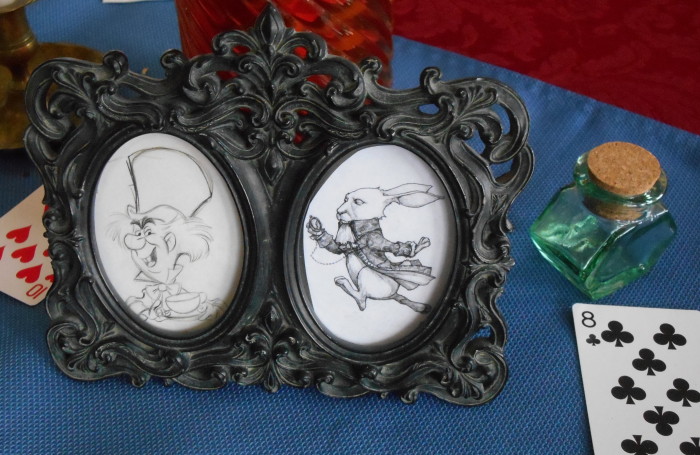 March 28, 2015  –  We went to a Mad Hatter tea hosted by our friends at Piper & Leaf in Lowe Mill –  America's largest independent center for the arts.
The tablescape was inventive and yet still easy enough to do at home if you want.  The creative minds at Piper & Leaf used playing cards, drawings, candlesticks, clocks, bottles, teapots and, of course, hats for decorations.  Spot-on for a "Mad Hatter Tea."
Those of you who are my regular readers may already be questioning my title here.  "Afternoon High Tea?"  Is that a typo? There's no such thing!  Afternoon Tea is not High Tea.  (Want to know more?  Click here.)  Because I admire Piper & Leaf I sent them a private message trying to be helpful so no one would ding them on their little "error."  To my delight, it was not an error.  They meant to do that!  They already knew the difference – a testament to their expertise in all things tea.  It was their tribute to the madness of the day!
(As an aside:  It just reinforced a lesson I have learned before: don't offer advice that hasn't been asked for.  It's either not needed or not appreciated. My bad!)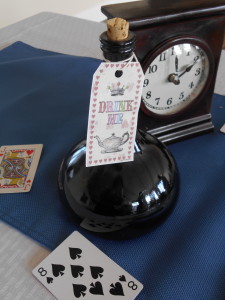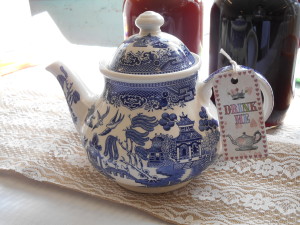 For tea we had our choice of (Alice's) Front Porch Special, Fashioned (Un)Birthday Cake, (Rabbit's) Briar Patch Brew – hot or cold.  We tried them all.  I liked the Front Porch Special the best with its floral notes but my friends favored the lightly sweet, vanilla Birthday Cake Tea.  Piper and Leaf includes locally grown ingredients in many of their teas and I learned that the Briar Patch tea has the most locally sourced items of all their teas because of all the blackberries, blueberries, raspberries and currants in it.  It is a bright red rose colored tisane (and so caffeine free) and was perfect over ice.
The absolute best part of the Mad Hatter Tea was that we had dessert first!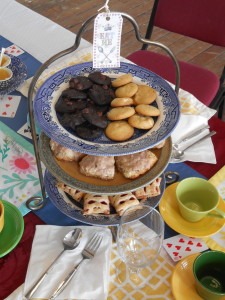 Our first (first!) three tiered tray was stacked with Triple Chocolate Cookies, Lemon White Chocolate Cookies, Homemade Apple Cinnamon Scones and The Queen's Raspberry Jam Tarts.  The scones had to have been freshly made because they were tender and soft and just perfect topped with Lemon Curd and Devonshire Cream.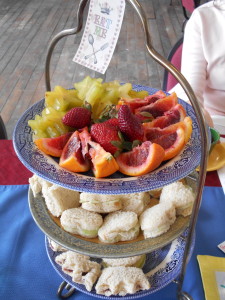 The second three tiered service held an assortment of fruit:  Star Fruit, Strawberries and Blood Oranges.  (Fitting for the Queen of Hearts, don't you think?)  With the assortment of fruit there was an assortment of Tea sandwiches:  Chicken salad, Jam & Cream Cheese, Apple Walnut Cinnamon and Cucumber.  In a display of imagination they were cut in the shapes of hearts and crowns.  My favorite sandwich was the apple.  It was a horizontal slice of green apple, so a thin round slice with the core out of the middle filled with a cinnamon walnut spread.
We took a little break from eating and played a trivia game about Alice in Wonderland.  25 questions.  I missed about 2/3 of them but I did know they played croquet.  Off with their heads!
I thought we had extra seats but, again they meant to do that.  Halfway through the tea we were asked to get up and move into new seats to new, clean place settings.  "Clean cup, Clean cup, move down, move down."  How fun!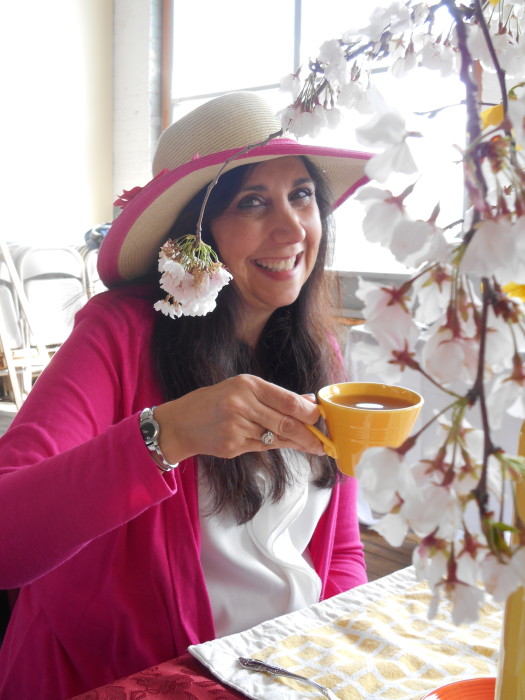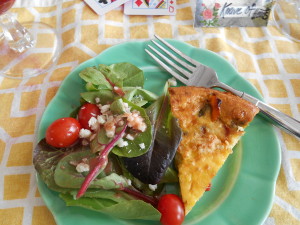 Once we moved to our new spots at the table we enjoyed the high tea portion of our meal.  We had Salad with Smashberry Tea Dressing and Roasted Italian Veggie Duck Egg Quiche.  I'm not sure I've ever had duck eggs before.  Apparently they have some additional health benefits over the standard chicken egg.  Plus, it displayed a bit of anarchy from the kitchen!  The anarchy came along with a little trendsetting – using tea outside the cup in the salad dressing.  I'm seeing more and more recipes that use tea as an ingredient.  Check out the recipe on their blog here.
I had such a fun time with my crazy, mad, hat-wearing friends!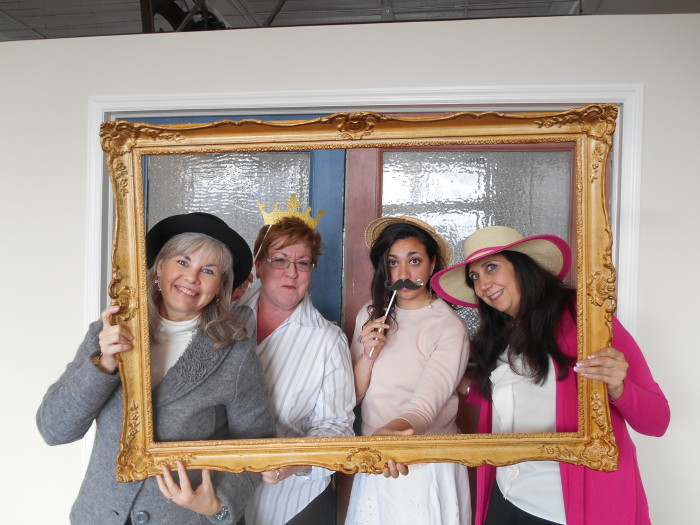 Thank you to the Ladies of Piper & Leaf for a wonderful afternoon.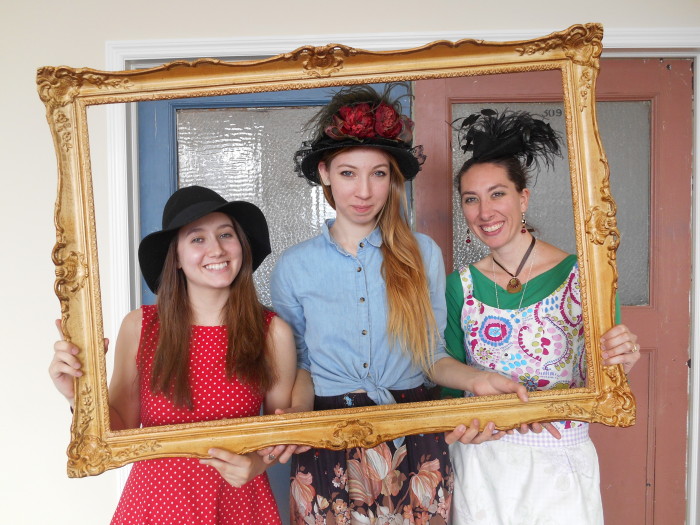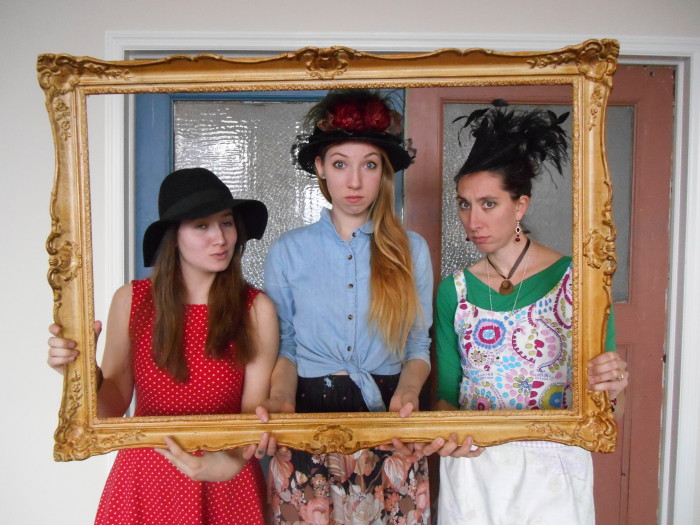 They plan on hosting events every other month so check out their website often!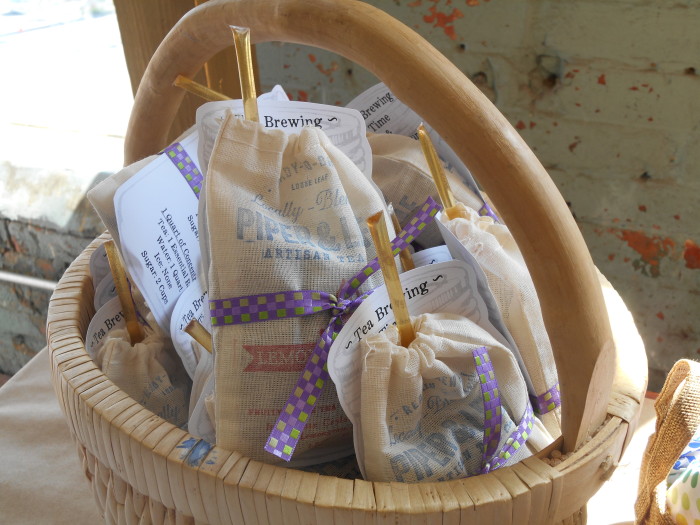 It's good to have a reminder on occasion that the world is a mad, mad place and we're all just along for the ride.  I believe I will just enjoy the madness that is going on around me (and in my head) as I sip my Front Porch Tea.